Products
Need Help?
Stay Up to date
We're Hiring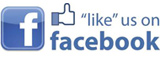 You are Here:
Bury System 9 Cradle
$104.00 + GST All prices on this website are in NZD
Product may not be held in stock or there's more details required to affect purchase.
Please click "MAKE AN INQUIRY" to initiate your order
Bury System 9
The System 9 is the perfect enhancement for Bluetooth hands-free car kits which do not support the use with an external antenna or provide a charging function of your mobile phone.
The components of the System 9 are designed for Bluetooth hands-free car kits of all makes. The basePlate and the activeCradle are the two main components of the System 9 solution.Thanks to the patented snap-in mounting, the two of them can be quickly connected.
Bury Technologies activeCradles allow a comfortable and secure holder of your mobile phone and provide unlimited talk time, thanks to the integrated battery charging technology. By using the external antenna with the basePlate, the sending and reception quality can be noticeably improved while driving.
The components of System 9 therefore eliminate the typical weak points that arise when using hands-free kits with Bluetooth technology.
Pricing
Each Take and Talk Bury System 9 requires two components... A base which allows for any System 9 cradle to fit into. And a System 9 cradle specific to your mobile phone.
The price of a System 9 Base Unit is $73 + GST
Prices of System 9 Cradles are $104 + GST

Please wait...