Need Help?
Stay Up to date
We're Hiring
Products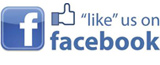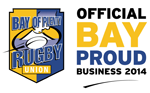 Blogs
PRS Repeater Channels
21 November 2017
PRS Radio Repeater Channels in New Zealand
Whangarei, Channel 6 - operating for about 5 years.
Channel 1 Glenfield, Limited coverage, not high enough (90mtrs) to give decent range, area is already fully covered by channel 5 Waitakere.
Channel 4 Awhitu, Range appears to be nearly as good as Klondyke
Channel 5 Nihotupu Waitakere, good range and covers everything from the Bombay Hills to the Brynderwyns. Could be some issues with this one when the North Shore club get their Channel 5 up and running at Puriri on the Coromandel Peninsula as they are only 100km apart, Waitakere is 500 meters above sea level and Puriri is over 600 meters. The site at Puriri once operational has the potential of giving the greatest coverage area of any of the repeaters.
Channel 6 Klondyke Port Waikato, Probably the best and certainly the most popular repeater in the Auckland area, coverage from Brynderwyns to Hamilton.
Channel 7 Whitford Kimptons Rd, Does quite well for the lower height (approx 200mtrs) with good coverage out into the Hauraki Gulf and to the North.
Channel 8 Medhurst Rd Bombay, for the height of this one (300mtrs) it is a little disappointing, hoping for improvements to the antenna system in the near future.
Tauranga, Channel 2 - operating for about 5 years, excellent coverage.
Waitomo, Channel 7 - operating for more than a year, can be worked from most high spots in Hamilton.
Tokoroa, Channel 5 - Operating, temporary location in Tokoroa Township.
Wanganui, Channel 3 - limited coverage
Apiti, Channel 1 - Covers a great deal of Manawatu/Horowhenua/Eastern Wanganui
Manawatu, Channel 8 - North Range Road, covers Palmerston North and some of Tararua
Kaikoura, Channel 4
Ranfurly, Channel 4 - Excellent coverage
Marleys Hill, Channel 2 (Port Hills)
Lincoln University, Channel 8
Timaru, Channel 6 and 7?