Need Help?
Stay Up to date
We're Hiring
Products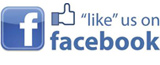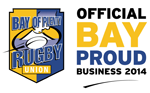 The Best Portable 2 Way Radio Communications Available in Auckland
If you run a job site or construction site, chances are you'll need clear communication between your employees. While our modern age has brought about smartphones that are ideal for person-to-person connection, they don't offer some of the benefits on a job site that a 2 way radio system provides. Two-Way radios have been around for a long time, but are still the best means of communication on large construction sites for a few reasons. One, they won't fail if nearby cell phone towers aren't functioning correctly. There's nothing worse than having an emergency on site, and you can't call out via your cell phone. Most 2-way radios are also more durable than cell phones. Sure, there are rugged cell phones that are resistant to severe temperatures and drops, but a 2-way radio offers the same resistance at a much more cost-effective price.
At Mobile Systems, we offer a wide selection of 2 way radio systems in Auckland. No matter what your business needs, our portable radios can help you by providing crystal clear communications between your workers without the need for cell phone plans or expensive smartphones. We offer 2-way radios from all the major brands including Tait, Hytera, Motorola, and much more.
When you need the best in mobile communications in Auckland, look no further than Mobile Systems. We supply all New Zealand with radio and communication systems for a wide variety of tasks. To discuss our 2 way radio options, don't hesitate to call us on 647 575 2966.