Need Help?
Stay Up to date
We're Hiring
Products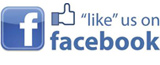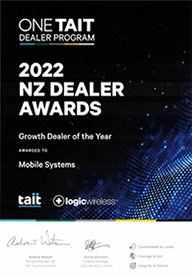 Articles
The Best Portable 2 Way Radio Communications Available in Auckland
If you run a job site or construction site, chances are you'll need clear communication between your employees. While our modern age has brought about smartphones that are ideal for person_to_person connection, they don't offer some …read more.
Why Your Business Needs 2 Way Radio Communications in Wellington
For any business that involves long-range communication – whether it's in the construction, industrial, or landscaping industry – high_quality mobile devices are crucial to that business' success. When you're on a job that requires flawless …read more.
Keep the Days of CB Radio Communication Alive, with CB Radios in Wellington, Auckland and throughout New Zealand
In the age of sophisticated mobile devices, social media and all around easy communication, the CB radio may feel like a piece of the past. Once something like the 'social media' of their day—tools that fostered easy and cheap communication …read more.
Looking for an ICOM Mobile Radio? Find a VHF or UHF Model Here:
Communication matters when you're working with a team of conscientious professionals. You and the people who work alongside you must make sure you're always on the same page. That means staying coordinated even when separated by long …read more.
Why This NZ Communications Company Offers Marine Radio Products in Auckland and Wellington, New Zealand
Whether at sea for leisure or work, it's vital to your safety to have a proper means of communication. In case of an emergency, you need to have a reliable way to communicate with people and services back on land, regardless of how far out to sea …read more.
Do You Need a PA System in Wellington, Auckland, or Elsewhere in New Zealand? Find Your NZ PA Solution
PA systems are essential for many facilities, including those in the public and private sectors. They help transmit important messages and updates, even throughout large and modular spaces. Whether you run an elementary school or a factory, you'll …read more.
This NZ Phone Company Offers High_Quality Satellite Phones in Auckland and Wellington, NZ
There's no doubt that the modern age of communication is the best that's ever existed. We have more options than ever before when it comes to verbal and written communication. Cell phones are smarter than ever, texting and social media have …read more.
Find a Tait, Motorola, or Hytera UHF Radio by Contacting these Reliable Sellers
Whether you work in a commercial or industrial sector, there's a high chance that at least some of your employees will need to communicate via radio. The same goes for public safety officials, and for members of the military. Radio is alive …read more.
Mobile Systems Offers High_Quality VHF Radio Products from Tait, Motorola, and Hytera
Very high frequency – VHF, for short – radios have a wide array of uses in many fields, thanks to their benefits and mobile communication prowess. VHF is a range of electromagnetic frequency that lies between the HF (high_frequency) and UHF …read more.
Improve Your Vehicle's UHF CB Reception with UHF Aerials Available in Wellington, Auckland and Throughout New Zealand
Do you use UHF CB radio in your vehicle—whether to communicate with friends, family, employers, colleagues, or fellow drivers? A quality UHF CB radio system installation will give you the ability to utilise New Zealand's ultra_high …read more.
Take Advantage of New Zealand's UHF CB Radio BRand: Buy UHF CB Radio Units in Auckland or Wellington When You Shop with Mobile Systems
Are you interested in learning the basics of CB radio communication? If so, New Zealand is a great place to be. The country's UHF CB service is a dependable class licenced citizen's band radio service shared between New Zealand, Australia …read more.
Mobile Systems: Your Source for Top Tier UHF CB Radio Products from Uniden and GME
At Mobile Systems, our mission is to support the mobile communications needs of our customers with the highest quality products and services possible. We can handle the services side of the equation on our end, by hiring and training …read more.
Uniden, GME, and Cobra VHF Radio Available Through Trusted Retailers:
Very High Frequency (VHF) radio plays a critical role in the regular operation of many watercraft, both in New Zealand and throughout the rest of the world. VHF has been a staple of the seafaring world for many years, but more recently, new …read more.