Need Help?
Stay Up to date
We're Hiring
Products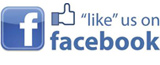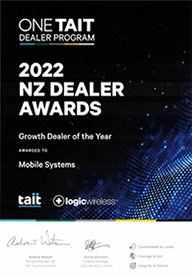 Satellite Phone Hire Rates
Daily, weekly or monthly Satellite Phone hire available... Click here to view Mobile Systems hire terms and conditions
| | | | | |
| --- | --- | --- | --- | --- |
| | Daily | Weekly | Monthly | |
| Isat Phone | $30 | $115 | $235 | Isat Phone Satellite Phone (Call costs additional) |
| Iridium 9555 | $49 | $180 | $395 | Iridium Satellite Phone (Call costs additional) |
| | | | | Call costs can fluctuate with the exchange rate. Currently $2.30+GST per minute. Half minute rate for texts. |
HIGH-QUALITY SATELLITE PHONES IN AUCKLAND AND WELLINGTON, NZ
There are many benefits to satellite phones that other phones in New Zealand can't offer and they all stem from the fact that these phones connect to satellites, allowing for better communication in harsh conditions and areas without cell phone service. Even if you don't have cell reception, a high-quality sat phone can give you clear communication. At Mobile Systems, we offer a wide range of satellite phones throughout New Zealand, providing our customers better ways to communicate in harsh conditions. You'll find that our selection of satellite phones include the best brands available in Wellington and Auckland, such as Iridium and Inmarsat.
BENEFITS OF SATELLITE PHONES FOR AUCKLAND, NZ COMPANIES
If you're in NZ with no cell reception, a satellite phone is your best friend. Because these phones communicate with global satellites, there's no need to rely on cellular towers or landlines for communication. Many sat phones will also give you high-quality data coverage and messaging capabilities similar to a normal cell phone.
Better Communication Today
If you're looking for satellite phones in the Wellington area, our team at Mobile Systems can help you choose the right one for you. If you're not sure which satellite phone to choose, we'll help you decide based on your needs. We take pride in our top-tier customer service as well as our high-quality products, so you can rest assured that you'll get the sat phones you need for your business.
For any questions about our satellite phones available in Wellington or Auckland, call us on 647 575 2966.