Need Help?
Stay Up to date
We're Hiring
Products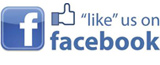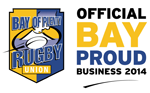 Testimonials
How well are we doing...
We at Mobile Systems are constantly striving to improve our products and services to you. The following table is an average of how our customers have rated Mobile Systems in the different categories...
| | |
| --- | --- |
| Courteous | 10 |
| Efficient | 10 |
| Professional | 9.5 |
| A Happy Business | 9.5 |
| Organised | 9.5 |
| Your expectations are generally exceeded | 9.5 |
| The best in the mobile communication business | 9 |
If you would like to complete a feedback questionnaire for us CLICK HERE for a copy.
What are the 3 major reasons you buy from us and not somebody else?
Competitive pricing, fast & efficient service, expert technical advice on best product for purpose.
Pricing & service.
What is the point of difference that makes you want to deal with us?
Courteous, knowledgable staff. Fast and efficient response to meet our needs.
Repairs undertaken in efficient manner and within timeframes.
All inquiries are met with professional, technical response.
They know our business and how demanding it is.
General Feedback
Hello there,
I came in late last week with a crappy chinese 3G antenna and left your shop with a new 7dBi antenna to replace the 3dBi one I had hooked up to our Telecom USB306 modem in our rural home in Ohauiti.
Got it mounted to a metal bracket with suction cups and began moving it around a bit to determine best location. Finally got it right and we are now seeing not quite double the performance.
3 dBi antenna = ping 230ms Download 700Kbps - 1.2 Mbps
7 dBi antenna = ping 210mz Download 1.2Mbps - 2.7 Mbps
The internet is now usable again and its a great little solution. Thanks for your help.
Pat - Tauranga
2012 Swim Cook Strait Coastguard charity
Thank you for taking part in the December 2012 Swim Cook Strait Coastguard charity TradeMe auction.

We thought you might like to know how we got on and how many views your businesses donation received so here is a few stats for you:

Over $5000 raised for Coastguard
More than 22,000 views of over 50 auction items
Your auction item received over 90 views.

Most importantly, this means your companies name, product photograph, company website and logo (if supplied) was specifically viewed by someone interested in the type of product you donated.

We hope you see this as a good return for your cost of input and look forward to your business receiving further business because potential customers saw information about your company on these auctions.

Again, an enormous Thank You for your support of this event.

Planning is now underway for a final Swim Cook Strait TradeMe auction to coincide with the swim taking place - which is planned to be the end of February / early March due to tide conditions.

We hope to comprise this TradeMe auction of a few "Cool" package items to maximise sponsor advertising.
When we can package an item to be "cool" in TradeMes eyes we can multiply the number of hits to a regular auction by over 2000%.

We hope many of you who have supported us with the last auction will be able to come on board to help us create these "cool" auction items by either:
* donating items yourselves
* using your contacts/suppliers etc to secure groups of donated items that we can package together to create awesome packages of items for people to bid on
* contacting anyone famous you might know who is willing to donate some time to support Coastguard.

Once we notify TradeMe of the items they place them on their "cool auction" page during the auction period and then you can watch your companies exposure sky rocket.

If you would like to know more about how we could maximise your companies exposure by donating an appropriate item or if are able to assist with this initiative in any way please contact me on the details below.

Thank you again for your support and we look forward to working together to "Save lives at Sea" in the near future.
Kylie

Kylie Gibbard
Regional Manager
Jorgi
A very big thank you for the prise and for Mobile Systems that pushes the PTT technology. Great service while installing the digital radios on site.
Klaus

Klaus Kuhn
Senior E & I Engineer
Redwoods Treewalk

How did you find Mobile Systems' level of service? 1 2 3 4 5 6 7 8 9 10

How well did our products meet your communication requirements? 1 2 3 4 5 6 7 8 9 10

How likely are you to recommend Mobile Systems to other radio users? 1 2 3 4 5 6 7 8 9 10

Was your business using two-way radios before you requested Mobile Systems services? YES

How have Mobile Systems improved your communications?

Radio communication is much clearer compared to the radios we were previously using and messages can always be understood on the first transmission, no matter where on the treewalk you are based.

Any other comments:

Jorgi Lee has provided great customer service from start to finish and has been very responsive to emails, text messages and call outs. The radios and charger station arrived onsite promptly and we appreciated the option to trial the radios for a few days before purchasing.

Karen Mather
August 2018
JENSEN STEEL FABRICATORS LIMITED, NEW ZEALAND
Jensen Steel Fabricators was formed in 1987 by Greg and Robyn Jensen. Over the years, the experienced and committed team at Jensen Steel have developed strong relationships with many of New Zealand?s leading construction companies and key manufacturers. Jensen Steel has completed a range of projects across New Zealand.
SITUATION
Jensen Steel originally had PRS radios on site, however not everyone was using them due to their unreliability. Jensen Steel wanted to improve the quality and quantity of communication between yard staff to improve safety. They sought new portable radios that would increase communications and safety, and be user-friendly.
RESPONSE
Local Tait dealer Mobile Systems supplied Jensen Steel with afleet of Tait TP3 portable radios. These radios were chosen for their value for money, variation of colours,and compact portable size. They also appreciated the variety of accessories, fit for user requirements.
Jensen Steel uses different coloured covers on the radios for different staff divisions, making them easy to identify at the start of each day. All the radios start up with the Jensen Steel logo on screen for professionalism.
An announcement channel hasbeen programmed in all radios so management can broadcast and ensure important messages are heard by everyone.
OUTCOMES

TheTait TP3 radios have been well received by staff at Jensen Steel. Clear communications through the radios have made tasks such as spotting loads in and out of workshops and loading trucks much easier and safer.
Worker safety has been improved due to the increased quality and quantity of audio communications,and the ergonomic and user-friendly design of the radios.
"Using Tait radios has increased both the quality and quantity of communication for our yard staff."
Ben Jensen, Jensen Steel
November 2019
CJW Enterprises Ltd
Copyright © 2012 - 2021 Mobile Systems - Tait Mobile Radio (BOP), Tauranga. All rights reserved | Sitemap | Privacy | Website Design by MOCA