Need Help?
Stay Up to date
We're Hiring
Products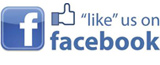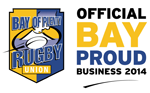 In-Vehicle Installation
Installation
Mobile Systems specialise in the installation of mobile communications systems into any vehicle whether it be motor vehicle, truck, forklift, crane, bulldozer, campervan, motorhome, boat, launch or even motorbike.
Mobile System's fully equipped workshop is well set up with modern equipment and the team have specialist knowledge in all types of vehicles allowing you to have mobile equipment installed in the best positions for you to operate.
Service
The Mobile System's team have had extensive training and that combined with a modern fitted out service centre, we are in a position to service and repair your equipment so that you get the best from your investment.
Radio programming services are provided so that you can have access to all the frequencies you wish or you may want to change some of the parameters in your radio to better secure your communications.
CLICK HERE to VIEW Mobile Systems Company Profile