Products
Need Help?
Stay Up to date
We're Hiring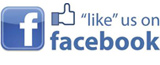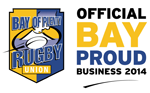 All Products
Advances in GPS technologies and location based services have made fleet tracking solutions more feature-rich and affordable.
Monitoring your mobile assets is now easier and more cost effective than ever before.
With the growing availability of low-cost GPS (global positioning system) and data acquisition transponders, accurate basemaps and wireless networks, you can now track the location of your vehicles, monitor their speed, engine temperature and oil pressure and even set off alarms if the vehicle enters a forbidden zone, all at a fraction of the cost of only a few years ago.
Importantly, all of these capabilities are relatively easy to install and implement and the benefits can be realised almost immediately.
The technologies behind the latest fleet management solutions are relatively mature. GPS and GIS (geographic information systems) have been around for decades. But only in the last few years have the costs of combining the two into a viable, cost-effective fleet management solution reached reasonable levels.
GPS units are now smaller and more economical to operate and many companies offer accurate digital street maps. The pieces are all in place.