Need Help?
Stay Up to date
We're Hiring
Products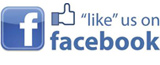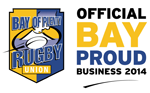 Keep the Days of CB Radio Communication Alive, with CB Radios in Wellington, Auckland and throughout New Zealand
In the age of sophisticated mobile devices, social media and all around easy communication, the CB radio may feel like a piece of the past. Once something like the 'social media' of their day-tools that fostered easy and cheap communication between friends, family members, colleagues and other acquaintances-CB radios aren't used quite as much anymore. However, there are still plenty of applications in which a CB radio might come in handy. If you are looking for CB radios in Wellington, Auckland or anywhere else in New Zealand, start by shopping with Mobile Systems.
The Ongoing Benefits of CB Radio Communication
At Mobile Systems, we are proud to sell CB radio equipment in New Zealand. Our CB sets are available in both AM and UHF variations and typically fall into a price range between $200 and $500. Whether you are looking for a CB radio solution for in-vehicle communications or hobby purposes, we can help you find the ideal CB radio set.
There are numerous benefits to using CB radios-especially for truckers, who continue to be the core demographic for this kind of technology. For decades, truckers have used CB radios to communicate with fellow road warriors over the airwaves. Using a CB radio is a fun way for truck drivers to connect with one another, arrange meetings, and more. Simply put, it is a way to help battle the fatigue and boredom that often sets in during long-haul trucking routes.
Since mobile phones aren't always reliable-either because of battery charge issues or service availability-CB radios can also function as failsafe communication channels during emergencies. When you work with Mobile Systems to buy a CB radio in Auckland, we will make sure of correct installation, which will ensure that your CB radio is always connected to a power source, which means you can rely on it even when your mobile devices fail you.
Mostly, CB radios are for short distance communications. Clubs that rent out four-wheel drive recreation vehicles or golf carts will often use CB radios to foster communication between their vehicles. This option is a lot more convenient than having everyone exchange phone numbers.
Get Your CB Radio in Wellington, Auckland or Throughout New Zealand
From truckers to four-wheel drive clubs and beyond, Mobile Systems has helped many types of customers with their CB radio needs in New Zealand. We sell high quality CB radio gear, install it on your behalf, and can even give you tips for using your radio. We try to make every customer interaction fun and helpful, no matter what.
If you're interested in a CB radio in Auckland or Wellington, give us a call at Mobile Systems. We can help you choose the perfect radio unit for your purposes, whether you are looking for an in-vehicle communication system or something to play around with as a hobby. Give us a call on (+64) 7 575 2966 to get started.