Need Help?
Stay Up to date
We're Hiring
Products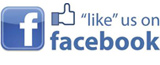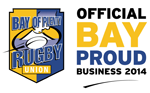 This NZ Phone Company Offers High-Quality Satellite Phones in Auckland and Wellington, NZ
There's no doubt that the modern age of communication is the best that's ever existed. We have more options than ever before when it comes to verbal and written communication. Cell phones are smarter than ever, texting and social media have become daily parts of our lives, and even email still matters, especially in business settings. However, the problem with communication is that there's always a danger that it'll fail. Whether your Internet service goes down, the nearby cellular towers aren't working correctly, or your landline phone stops operating, there are so many things that can happen to cut your lines of communication. Especially in a business scenario, you can't afford to lose out on communication. If you're in the marine, industrial, or construction industry, you're likely doing daily jobs that require clear, minute-by-minute communication between your workers. If the cell towers go down, what are you to do?
That's where satellite phones in New Zealand come in to play. There are so many benefits to satellite phones that other phones can't offer, and they all stem from the fact that these phones connect to satellites. They allow for better communication in harsh conditions and areas without cell phone service. Even if you're out at sea without any cell reception, a high-quality sat phone can give you a means of clear communication. At Mobile Systems, we offer a wide range of satellite phones throughout New Zealand, providing our customers better ways to communicate in harsh conditions. You'll find that our selection of phones comes from the best brands available in Wellington and Auckland, including Iridium and Inmarsat.
Benefits of Satellite Phones for Auckland, NZ Companies
Whether you're in a local NZ area with no cell reception or you're halfway across the world in a remote area with no coverage, a satellite phone is your best friend. Because these phones communicate with global satellites, there's no need to rely on cellular towers or landlines for communication. Many sat phones will also give you high-quality data coverage and messaging capabilities, meaning you won't miss out on any of the major features of a cell phone.
When choosing a satellite phone for your NZ business, you'll have to choose between two different brands based on your needs. Iridium satellite phones connect to LEO satellites, which are satellites that orbit close to the earth, providing excellent connectivity across the world. If you know that you'll be venturing outside of regular cell service for a job or task, Iridium phones are likely what you need, as they provide the best global coverage. The most popular models include the Iridium 9555 handset and if you require something more ruggard then look at the Iridium 9575 extreme.
With Inmarsat phones, they communicate with geostationary satellites. These satellites are higher up and more powerful but offer less reliable coverage the farther South you venture. A popular model is the ISatPhone Pro which has been superceded by the ISatPhone Pro 2 now with a larger easier to read screen.
Better Communication Today
If you're looking for satellite phones in the Wellington area, our team at Mobile Systems can help you choose the right one for you. If you're not sure whether you should invest in an Iridium or Inmarsat phone, we'll help you decide based on your needs. We take pride in our top-tier customer service as well as our high-quality products, so you can rest assured that you'll get the sat phones you need for your business.
For any questions about our satellite phones available in Wellington or Auckland, call us on 647 575 2966.