Products
Need Help?
Stay Up to date
We're Hiring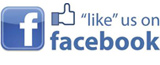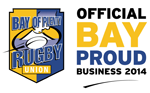 Simrad Broadband 4G Radar
Product may not be held in stock or there's more details required to affect purchase.
Please click "MAKE AN INQUIRY" to initiate your order
Redefining radar-based navigation and collision avoidance - 50% greater range and target detection than Broadband 3G Radar
Recreational fishing and navigational safety are set to leap into the future with the launch of the next generation of solid-state Frequency Modulated Continuous Wave (FMCW) radome - the Lowrance, Simrad and B&G Broadband 4GTM Radar models.
Offering unparalleled performance, Broadband 4G Radar redefines what is possible in radar-based navigation and collision avoidance.
Joining the family of award-winning Broadband 3GTM Radar and BR24 Broadband RadarTM - the world's first recreational marine FMCW system - Broadband 4G Radar delivers 50-percent greater range and target detection than Broadband 3G Radar.
AII 4G radar models feature revolutionary Beam Sharpening technology that provides the sharpest-possible radar images. When networked with most display options, the new Simrad and B&G Broadband 4G models also have the unprecedented ability to present dual-range radar returns from a single scanner, combined with the benefits of greater high-speed operation.
The new Lowrance, Simrad and B&G Broadband 4G Radar models are compatible, respectively, with the award-winning Lowrance HDS, Simrad NSO Offshore, NSE Expert and NSS Sport, and B&G ZeusrM multifunction displays.
For optimal target separation, Broadband 4G Radar is the world's first dome radar to use Beam Sharpening, which significantly improves azimuth resolution -the effective horizontal beam width of the radar signal.
The result is a resolution that is equivalent to a 3.5-foot, open-array radar. When combined with a Sim rad NSE, NSO or B&G Zeus multifunction display, the system's user-defined, target-separation control allows users to adjust the level of separation to meet specific navigational needs.
The Simrad and B&G Broadband 4G Radars' exclusive dual-range functionality- available with Simrad NSE, NSO and B&G Zeus displays- makes them the only recreational radars capable of displaying distances from 200 feet to 36 nautical miles- all from a single dome.
The ultimate navigational safety tool, Broadband 4G Radar allows boaters to see a buoy 200 feet away on the multifunction display, while simultaneously monitoring coastal projections up to 36 nautical miles. In addition, Simrad and B&G Broadband 4G Radar models can track up to 10 MARPA targets per range - each with independent control, for a total of 20 tracked targets in split-screen mode.
Calculate your shipping
You currently don't have any products in your cart.
For a shipping estimate on this product, please select your region from the dropdown.
Specifications
Crystal Clear Images

Beam Sharpening

Dual Range

Zero Radiation Hazard

InstantOn™

Low Power Consumption

Mount Anywhere

Quick Installation

Unrivalled Short-Range Performance

20 MARPA Targets
BEAM SHARPENING
The only dome radar in the world to employ beam sharpening. Now you can control the level of target separation depending upon the situation, which allows you to see the sharpest images possible when you need them most.
MORE RANGE
With 50% more true range than Broadband 3G™ Radar, you can see crystal clear targets at up to 32nm and inside strong storm cells at up to 17nm.
DUAL RANGE
Capable of displaying Dual Range radar combinations. Now you can monitor targets from 200ft to 32nm with just one dome and one display.
UNRIVALLED SHORT-RANGE TARGET DISCRIMINATION
With twice the azimuth resolution of any other 18" radome on the market, moored vessels, docks, channel markers and other critical targets are displayed with pronounced clarity and separation.
ZERO MAIN BANG – VISION WHERE YOU NEED IT MOST
Broadband Radar™ technology eliminates the "main bang" – obscured viewing "dead zone" immediately around the boat - associated with pulse radar. Now you can see targets close-in for the safest navigation of harbours, estuaries and marinas.
LOW RF TRANSMISSION FOR SAFE, FLEXIBLE INSTALLATION
Transmitting less than 1/10,000 the power of a typical pulse radar and less than an average mobile phone, Broadband 4G™ Radar can be safely mounted anywhere onboard your boat.
INSTANT NAVIGATION
No need to wait 2-3 minutes for a magnetron to warm up. Broadband Radar technology is 100% solid-state, providing navigation in seconds with InstantOn™ technology.

Please wait...