Products
Need Help?
Stay Up to date
We're Hiring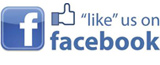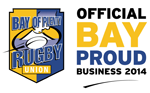 Push Wireless UHF Digital Network
Product may not be held in stock or there's more details required to affect purchase.
Please click "MAKE AN INQUIRY" to initiate your order
Product requires customisation - Delivery time may exceed 7 days
Intelligently connecting your workforces
The Push Wireless radio network connects your workforces intelligently, offering New Zealand businesses a world class digital two-way radio and Push-to-Talk service providing unrivalled Tait Tier 3 DMR coverage and seamless communications.
The Push Wireless digital radio network is designed to offer business users a scalable solution from small work teams to large Enterprise customers who require Two Way Radio coverage in more regions across New Zealand. We ensure a customer solution is designed and delivered based on your specific requirements.

When connected to the Push Wireless Digital Radio IP network, customers can now integrate data services such as GPS tracking, text messaging, lone worker, man down, voice recording and full voice dispatch solutions across their two way radio fleet. This optimises communication by providing more efficiency in their operations. Where customers need the ability to connect from mobile phones to two way radios we can now connect workforces through our enhanced Push to Talk mobile application service. This allows users to connect over Wi-Fi, cellular, LTE, broadband and two-way radio.
The Push Wireless network is powered and delivered by Tait Communications Tier 3 Digital Mobile radio technology, allowing customers the option of business critical voice and data services on an integrated radio device, ensuring seamless connectivity between work teams.

Utilising the Tait Tier 3 DMR open standards platform, we can offer digital trunking technology to New Zealand business that ensure more capacity for calls and increased coverage for our customers. Open standards with DMR will allow for you to use any brand of radio terminal that adheres to these standards. As the Tait DMR Service is a digital network, customers will now benefit from vastly improved audio quality.
Keywords: digital NZ network, digital radio network, national network, NZ dmr radio network, New Zealand radio network, nationwide

Calculate your shipping
You currently don't have any products in your cart.
For a shipping estimate on this product, please select your region from the dropdown.
Specifications
Emergency Call Priority
Ensure when a call is critical you have full network capability.
Automatic Site Access
As you travel our network seamlessly connects your call to the appropriate site.
Enhanced Call Security
Digital trunking technology ensures no eavesdropping of your calls.
Fully Redundant Network
Built for business with multiple layers of fail over, ensures less downtime and high network uptime.
GPS Tracking Services
Have visibility of your people and assets in the field and utilise our integrated mapping and reporting solution to provide enhanced Health & Safety.
Data Services
Leverage your Two-Way radio platform for text messaging and customisable data solutions, reducing costs and improve reliability of information.
Duress Emergency Alert
Field Staff feel safer knowing Push Wireless can provide duress alerts that provide voice links to staff and GPS location of a user.
Private and One-On-One Calling
Communicate sensitive information discreetly one-on-one and not tie up the rest of the talk group and team.
Open Standards Network
Customers can choose which two-way radio terminals will best suit their workforce requirements.
Digital Voice Call Quality
Reduces and removes background noise and provides a more optimal voice communication experience.
Contact List
Quickly find the contact you need to call rather than scrolling through multiple lists.

Please wait...