Products
Need Help?
Stay Up to date
We're Hiring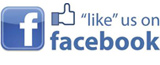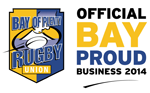 Inmarsat IsatPhone Pro 2
NZD1518.00 NZD1713.50 inc GST (NZD1320.00 + GST) All prices on this website are in NZD
The new IsatPhone 2
Available now – Inmarsat's new-generation handheld satellite phone will keep you connected in the most extreme and remote locations.
A robust handset, unrivalled battery life, excellent voice quality and the reliability you expect from the world's leading provider of mobile satellite communications – IsatPhone 2 delivers it all.
The new-generation IsatPhone 2 joins IsatPhone Pro in our handheld satellite phone portfolio – bringing more choice to customers wanting the reliability Inmarsat delivers.
IsatPhone 2 is a tough phone for a tough world. The robust handset has been engineered to cope with anything that nature can throw at it – from searing heat to icy blasts, desert sandstorms or
monsoon rain. It offers unrivalled battery life – 8 hours of talk time and up to 160 hours on standby.
Together, IsatPhone 2's design and capabilities – including safety features – make it ideal for the most demanding of users in sectors such as civil government, oil and gas, NGOs, and media.
Calculate your shipping
You currently don't have any products in your cart.
For a shipping estimate on this product, please select your region from the dropdown.
Specifications
All the features you need
Dependable connectivity
High voice quality
Voicemail, text and email messaging
Extended battery capacity
Assistance button – sends GPS location data and text to pre-set emergency number
Tracking – sends location information
Bluetooth for hands-free use
Incoming call alerts with antenna stowed
Ergonomic and ruggedised handset
What's in the box...
Handset
BatteryMains charger – 4 adaptors
Car charger – 10-30 volts
Micro USB cable
Wired hands-free headset
Quick start guide (8 languages)
Warranty
Support USB memory drive
Holster
Lanyard strap

What coverage is available?
IsatPhone Pro 2 operates on a global basis from launch over three Inmarsat-4 satellites, which have an expected operational lifetime into the 2020s.

What is the battery life?
IsatPhone Pro 2 has the longest battery life on the market, with up to 8 hours talk time and up to 160 hours standby time.

How good is the voice quality?
IsatPhone Pro 2 incorporates a 2.4kbps voice codec. The voice quality is clear and speech can be easily understood.

What is included in the box?
A handset, battery, mains charger and 4 universal adaptors, car charger, micro USB cable for charging from a PC, a wired hanset for handsfree use, wrist strap, quick start guide, warranty and a support CD.

What is included on the support CD?
User guide documentation in an interactive PDF format, quick start guide and warranty. It also includes various applications, USB drivers required to connect your IsatPhone to a laptop, a firmware upgrade tool, a contact synchronisation tool.

What interface does the IsatPhone Pro 2 have?
It has a micro USB interface for charging and connecting the handset to a laptop, a 2.5mm audio socket, and antenna ports for connecting the handset to a docking unit. The IsatPhone Pro 2 is also the only global handheld satellite phone to support bluetooth. The phone can be placed on its side, with full manoeuvrability of the antenna to enable easy handsfree use.

Who is IsatPhone Pro 2 designed for?
IsatPhone Pro is primarily designed for professional users in the government, media, aid, oil and gas, mining and construction sectors. However, the highly competitive handset, accessories and airtime pricing is expected to broaden its appeal to a wider range of users.

What accessories are available?
Inmarsat has selected Beam Communications to produce a range of docking units for IsatPhone Pro. These enable use of the handset indoors, in a vehicle and at sea. Other accessories such as a carry case, bluetooth headsets and solar chargers are available throgh Inmarsat's partners, together with spares of each of the in-box items.

Pricing
In the box...

Battery Chargers:
• Mains universal AC charger (4 adaptors)
• Car charger – 10-30 volts
Micro USB cable
Wired handsfree headset
Wrist strap Quick start guide (8 languages)
Warranty documentation
Support USB memory drive Holster

Please wait...