Products
Need Help?
Stay Up to date
We're Hiring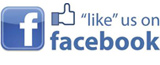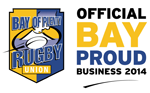 GME MT603FG GPS EPIRB CLASS 2 406MHz
NZD799.00 NZD848.70 inc GST (NZD694.78 + GST) All prices on this website are in NZD
The GME Accusat™ MT603 GPS Series is the most advanced 406 MHz digital satellite beacon available today. GME have developed and approved internationally, a new series of affordable high performance MEOSAR ready 406 MHz beacons.
*** NEW MODEL HERE NOW ***

The GME Accusat™ MT603G and MT603FG Emergency Position Indicating Radio Beacon (EPIRB) is designed to be used when the safety of your craft and crew is endangered and you have no other means of communication.
GPS Equipped
The MT603 GPS Series features an integrated 66 channel GPS receiver which automatically acquires the position and relays the latitude and longitude of the beacon along with the personal identifier and emergency signal to rescue authorities. Additionally, each unit includes an ultra-high performance solid state strobe and 121.5MHz VHF homing beacon to assist in guiding rescuers to your precise location.
Water Activation
The MT603 GPS Series will automatically activate when out of the bracket and deployed in water. The MT603FG will automatically deploy and activate when it reaches a depth of 1 metre in water. Both models can also be manually activated by the operator in an emergency situation.
Calculate your shipping
You currently don't have any products in your cart.
For a shipping estimate on this product, please select your region from the dropdown.
Specifications
MT603FG Features
Category I Auto Release EPIRB
Channels 66 Channel GPS Receiver Location Accuracy
Specifications
MEOSAR Ready - Operates with MEOSAR, LEOSAR and GEOSAR Satellite Constellations
Activation Water Activated + Auto Release + Manual Operation
48 Hours Minimum Operation Time
Zero Warm Up Digital Technology
COSPAS-SARSAT Certified. Internationally Approved For Worldwide Operation
(C/S T.001)
Battery Life 6 Year
Warranty 6 Year

Please wait...