Products
Need Help?
Stay Up to date
We're Hiring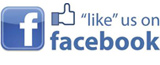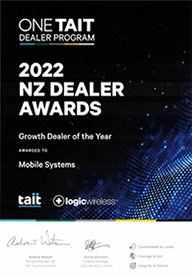 Dahua 60W Solar Power 4G CCTV-Bundle
NZD3622.50 inc GST (NZD3150.00 + GST) All prices on this website are in NZD
Product may not be held in stock or there's more details required to affect purchase.
Please click "MAKE AN INQUIRY" to initiate your order
DETER CRIME BEFORE IT HAPPENS!
KIT - DH-PFM364L-D1 / DH-IPC-HFW4230MP-4G-AS-12 / DH-PFB121W
An extremely well built all in one off-grid surveillance system that is easily deployable. Includes a 4G Night vision bullet style camera connecting to an integrated solar / battery / charger unit.
The solar unit can also be used with any IP camera and a wifi AP instead of the included 4G camera. We can provide the solar panel / charger separately if required.
Solar Unit
The solar unit consists of a 60W solar panel integrated into an alloy housing along with a battery and MPPT solar charging unit. It has a very heavy duty 100m fully adjustable bracket allowing for 360° of orientation. The MPPT unit can interface to the camera to provide charging data and battery level monitoring via the app.
Built in electronic protection includes current limiting, short circuit protection, reverse current protection, reverse polarity protection, over discharge protection, over temp protection and overload and short circuit protection on the load side. Lightening protection of 2KV.
Camera Unit
The camera is a 2MP Starlight bullet camera with built in infrared, alarm trigger input, alarm trigger output, built in line crossing and area intrusion detection, motion detection and a 30M Infrared rating. Recording can be done directly onboard to an SD card and played back remotely using the Dahua iDMSS or gDMSS apps or by using the Dahua Smart PSS software.
Monocrystalline solar panel
A built in monocrystalline panel provides greatly improved light absorbance and efficiency in low light.
Lithium Battery
An Iron phosphate lithium battery has smaller size vs capacity and a longer life cycle than conventional lithium batteries.
Maximum Power Point Tracking Charge Controller (MPPT)
MPPT controllers provide the highest possible energy utilization in a solar system and has charging efficiencies of 10%-30% when compared to conventional charge controllers.
Remote Monitoring via the App
When used with the Dahua 4G 2MP Bullet Camera, full charge status, condition, load current and other stats can be monitored. Live view and replay can be done via the app for Smart PSS and push notifications can be received on motion detection and trip wire.

Electronic Protection
Comprehensive electronic protection includes: current limiting, short circuit, reverse current, reverse polarity, overvoltage, over-discharge, over temperature of battery, battery overload and load short circuit protection.
Heavy Duty Bracket and Housing
Extremely heavy duty and easy to adjust and mount. The aluminium alloy frame is completely cast and comes with stainless hardware. Large allen keys are included.
System Applications
This system provides rapidly deployable surveillance and power to any off grid situation. This can include
equipment yards
environmental monitoring
building and construction sites
events
We have a working solar powered CCTV surveillance system keeping an eye on things for us here at Mobile Systems, check out our LIVE WEB CAM ...
Calculate your shipping
You currently don't have any products in your cart.
For a shipping estimate on this product, please select your region from the dropdown.
Specifications
Integrated Solar Power System
Model
DH-PFM364L-D1
System
Output Voltage
12.8V DC (11.1V DC to 14.6V DC)
Solar Panel
Type
Monocrystalline silicon
Maximum Power
60W
Battery
Type
Lithium iron phosphate battery
Rated Capacity (20ºC, 5hr)
576Wh (12.8V/45Ah)
Maximum Charging Voltage
14.6V DC
Maximum Charging Current
10A
Port
Power Output
Φ5.5mm×Φ2.1mm×12mm
(Φ0.22""×Φ0.08""×0.47"")
General
Casing Material
Aluminum
Installation
Pole-mount, suitable for Φ76~96mm (Φ3.0"~Φ3.78") pole
Adjustable Angle Range
"Pan: 0°~360°
Tilt: -75°~80°"
Dimensions
1149.5mmx367.5mmx430.2mm (45.26""x14.47""x16.94"")
Net Weight
26.5kg (58.42lb)
Gross Weight
34.5kg (76.06lb)
2MP 4G IR Bullet Network Camera
Model
DH-IPC-HFW4230M-4G-AS-I2
Camera
Image Sensor
1/2.9" 2Megapixel progressive scan CMOS
Effective Pixels )
1920(H) x 1080(V)
RAM/ROM
256MB/32MB
Scanning System
Progressive
Minimum Illumination
0.04Lux/F2.0( Color,1/3s,30IRE)
0.22Lux/F2.0( Color,1/30s,30IRE)
IR Distance
Distance up tp 40m (131.2ft)
IR LEDs
2
Lens
Lens Type
Fixed
Mount Type
M12
Focal Length
3.6mm (6mm optional)
Max. Aperture
F2.0
Angle of View
H: 82.5° (51.5°), V: 44° (29.5°)
DORI
Lens Detect Observe Recognise Identify
Distance
3.6mm 53m(174ft) 21m(69ft) 10m(33ft) 5m(17ft)
6mm 80m(262ft) 32mm(105ft) 16m(52ft) 8m(26ft)
Intelligence
Motion detection, Video tampering , Scene changing, Network
disconnection , IP address conflict, Illegal Access, Storage anomaly
Tripwire, Intrusion
Video
Compression
H.265/H.264H/MJPEG(Sub Stream)
Smart Codec
Support H.265/H.264
Streaming Capability
2 Streams
Resolution
1080P(1920x1080)/1.3M(1280x960)/
720P(1280×720)/D1(704×576)/
VGA(640×480)/CIF(352×288)
Audio
Compression
G.711a/ G.711Mu/ AAC/ G.726
Network
Ethernet
RJ-45 (10/100Base-T)
Mobile Communication
4G
GSM:850/900/1800/1900
Streaming Method
Unicast / Multicast
Max. User Access
10 Users /20 Users
Edge Storage
NAS
Local PC for instant recording
Mirco SD card 256GB
Web Viewer
IE, Chrome, Firefox, Safari
Management Software
Smart PSS, DSS, DMSS
Smart Phone
IOS, Android
Electrical
Power Supply
DC12V±30%

Please wait...