Products
Need Help?
Stay Up to date
We're Hiring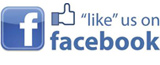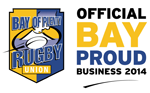 McMurdo FF220 Mini PLB (Personal Locator Beacon)
NZD519.80 NZD598.00 inc GST (NZD452.00 + GST) All prices on this website are in NZD
Product may not be held in stock or there's more details required to affect purchase.
Please click "MAKE AN INQUIRY" to initiate your order
FastFind 220 - World's first Galileo-enabled PLB launched
91-001-220A
New Generation – In stock Now
Future proof – the only PLB in the world to operate on both GPS & the new Galileo satellite network

Click here for Product Brochure
The McMurdo PLBs is the world's first to utilise Galileo's capabilities and are the first in a series of new solutions coming from the EU-funded Helios project, led by McMurdo, which was set up to leverage the power of Galileo.
McMurdo multi-constellation capable beacons work with a wider range of satellites, offering increased global coverage and supporting accelerated rescue. Location detection is more precise because the beacons receive coordinates from both Galileo and the GPS constellations, and signals can even be detected in difficult locations, even in high sided locations, such as cliffs and canyons.
The FastFind 220's electronics design was upgraded in 2019, offering accelerated location detection with the duel GNSS capabilities — GPS & Galileo receivers. Within minutes rescuers are alerted to your situation, and receive regular position updates. Finally, emergency services can hone in on your beacon's 121.5 MHz transmission to find you.
Explore the world with peace of mind. If you find yourself in a remote area without any other form of communication, activating your FastFind 220 will summon emergency assistance. Features • Floats with buoyancy pouch • GPS & Galileo GNSS Receivers • No subscription • 6 year battery life • Waterproof to 10m • SOS morse LED flash light • Safe-stow antenna

McMurdo EPIRBs for sale, McMurdo PLBs for sale...
These units are also available for short term hire...
Click HERE to view Personal Location Beacon Hire Agreement

Click HERE to view PLB Hire Rates and Conditions





Emergency location beacon, EPIRB, emergency position indicating radio beacon, personal location beacon, PLB. GPS, search and rescue, homing signal, satellite and SOS equipment. Models include FF220, FF-220, McMurdo 211, McMurdo mini, F211, F220 PLB, Fastfine PLB, Fastfind 211, McMurdo Mini, Mini PLB, MT410, MT 410 GINT, and MT 410INT. Hire a PLB, Hire PLBs, PLB hire.
Calculate your shipping
You currently don't have any products in your cart.
For a shipping estimate on this product, please select your region from the dropdown.
Specifications
Built-in GPS
Transmit time for at least 24 hours
Transmit Power: 5 watts
Built in strobe can be activated to automatically flash SOS to any response activity
Weight: 150grams

Dimensions: 34mm (d) x 47mm (w) x 106mm (l)
Temperature rating: -20°
Battery designed to run for a minimum of 24 hours at the end of 6 years after which it can be easily replaced at our service centre.

Please wait...