Products
Need Help?
Stay Up to date
We're Hiring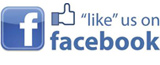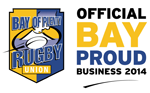 GME TX4800V Waterproof VHF Transceiver
NZD799.25 NZD918.85 inc GST (NZD695.00 + GST) All prices on this website are in NZD
Product may not be held in stock or there's more details required to affect purchase.
Please click "MAKE AN INQUIRY" to initiate your order
TX4800 series IP67 VHF/UHF Commercial Radio
A truly remarkable product, the ingress protected TX4800V (148 Mhz – 174 Mhz) and TX4800U (450 Mhz – 520 Mhz) enjoy an enviable pedigree; GME's thirty years of experience in marine radio.
The TX4800 series stands as unique in being the only waterproof 25-watt commercial mobile radio manufactured in Australia.

Compact in size, powerful, robust and reliable, the TX4800 series provides the perfect communications solution for use in the harshest of our Australian environments. The IP67 rating makes the series ideal for a broad range of market applications
Life Saving Operations
Search and Rescue
Grain Handling
Mining and Exploration
Off Shore Drilling Platforms
Water and Motor Sports
Search and Rescue in Snow climates
Extreme Dust and Dirt environments
The TX4800 series offers outstanding feature sets, which make it an ideal choice for both broad band switching and multiple channel infrastructures. With 500 RF channels programmable and reusable in 50 Zones or groups the TX4800 series offers a truly generic dimension for wide area coverage. The large backlit LCD screen and 9 digit alpha tag feature allows for instant recognition of the operational channel and zone.
Equipped with a Flash Upgradeable 16 Bit microprocessor, the TX4800 series is the smart choice for both today and all future demands.

The new TX4800 series is also small with an overall chassis depth of only 70 mm, making it one of the smallest 25-Watt UHF/VHF Commercial Radios available. Purpose built rear cooling fins means the TX4800 series will deliver a generous transmit duty cycle assuring the user of a solid communications link every time.
Like other GME Commercial Radios, the TX4800 series is designed and built in Australia with feature sets that make it the right choice when communications cannot be compromised.
Calculate your shipping
You currently don't have any products in your cart.
For a shipping estimate on this product, please select your region from the dropdown.
Specifications
Microprocessor controlled frequency synthesizer
Talk Around
Selective call for individual or group calls
Fully backlit controls and keys
Numeric signal strength meter on the LCD
Multiple preset squelch settings with soft key override
Voting automatically selects the nearest free repeater channel
Multiple, user defined soft keys
Non volatile memory retains all user settings
Scanning in open or group scan modes
DTMF for PABX interface or remote device control
Manufactured using the latest surface-mount technology and reflow soldering techniques
Ingress protected microphone
CTCSS to facilitate dynamic work groups
Designed and manufactured in Australia
Narrow band (12.5kHz) and wide band (25kHz) by channel
GENERAL
Compliant Specification
Compliant with Australian Test Standard AS4295
Frequency Bands
148 - 174 MHz | 450 - 520 MHz
Number of Channels
500 channels in 50 programmable user groups
Channel Spacing
25 kHz / 12.5 kHz / 6.25 kHz
Frequency Stability
2.5 ppm UHF 5 ppm VHF (-10 to +60)
Modulation
Direct FM
Operation Mode
Simplex or half duplex with repeater talk-around
Scanning Speed
Selectable 50/100/200 ms per channel
Antenna Impedance
50 Ohms nominal
Antenna Connector
BNC (chassis mount)
Nominal Voltage
12 volts DC negative earth
Operating Voltage Range
10.8 - 15.6 volts
Test Voltage
13.8 volts DC
Reverse Polarity Protection
Diode crowbar
D.C. Current
0.3 amps receive (power save < 60 mAh) | 6 amps (UHF) transmit into 50 Ohms
TRANSMITTER
Operating Temperature Range
-10 °C to +60 °C
RF Output
High: 25 watts max | Low: 5 watts adjustable
Transmit Duty Cycle
25% at maximum output (25 watts)
RF Switching Bandwidth
VHF 26 MHz
Deviation Limiting
±2.5 kHz or ±5 kHz at +20 dB AF limiting
Pre-Emphasis
+6 dB per Octave
AF Distortion
3% below limiting
Residual Modulation
-40 or -45 dB
RECEIVER
Sensitivity Spurious Outputs
-122 dB for 12 dB SINAD (CCIR) < -75 dBc (Compared to carrier)
Circuit Type
Double conversion superheterodyne
RF Switching Bandwidth
VHF-26 MHz
Intermediate Frequencies
1st: 21.4 / 38.85 MHz | 2nd: 450 kHz
Sensitivity
-121 dBm for 12 dB SINAD unweighted
IF Bandwidth
15 / 7.5 kHz WB/NB
Adjacent Channel Selectivity
-73 dB
Intermodulation
74 dB
Blocking
> 100 dB
Spurious Rejection
> 75 dB
Audio Power
4 watts average into 4 Ohms
Audio Signal to Noise
> 45 dB unweighted
Conducted Spurious Emission
< -80 dBm
Dimensions
29 (H) x 127 (W) x 163 (D) mm
Weight
614 grams
Pricing
Supplied with:
TX4800V/U radio
Mounting cradle
DC power lead
Microphone
Microphone clip
Instruction manual

Please wait...