Products
Need Help?
Stay Up to date
We're Hiring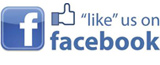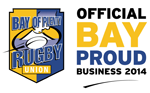 Inmarsat IsatPhone Pro
NZD1250.05 inc GST (NZD1087.00 + GST) All prices on this website are in NZD
Product may not be held in stock or there's more details required to affect purchase.
Please click "MAKE AN INQUIRY" to initiate your order
IsatPhone Pro Satellite Phone from Inmarsat
Please note, this phone is no longer available. Please see the replacement IsatPhone Pro 2

When it comes to what you really need in a satellite phone, IsatPhone Pro delivers.
Purpose-built for the most reliable satellite communications network in the world, it delivers clear voice quality that you'd expect from the market leader.
This phone is designed to work in just about any conditions and there are no worries about battery life, because it has the longest in the market.



Click HERE to view ISatPhone Hire Agreement

Click HERE to view ISatPhone Hire Rates and Conditions


Calculate your shipping
You currently don't have any products in your cart.
For a shipping estimate on this product, please select your region from the dropdown.
Specifications
Global Coverage
Robust Handset
Clear Voice Quality
Reliable Network Connection
Long Battery Life
Easy to Use
Features Expanded
The essential services: satellite telephony, voicemail, text and email messaging, GPS location data
The longest battery life: Up to 8 hours talk time and up to 100 hours standby time
The most robust handset: Operates at -20C to +55C. Dust, splash and shock reseistant (IP54), humidity tolerance from 0 to 95%
The only global handheld satellite phone to support bluetooth: Place the handset on its side, with full manoeuvrability of the antenna, for easy handsfree use
Easy to use: Intuitive GSM-style interface; high visibility colour screen; larger keypad for easy dialling with gloves on
Reliable network connection: Operates over global geostationary satellites that will be operational into the 2020s. Significantly less possibility of call dropping
The ultimate value: Highly competitive handset, accessories and airtime pricing
Handset Specifications
Length: 170mm, Width 54mm, Depth 39mm
Weight: 279g including battery
High visibility colour screen
Interfaces: Micro USB, audio socket, antenna port, bluetooth 2.0
Water and dust ingress protection: IP54
Operating range: -20C to +55C

What coverage is available?
IsatPhone Pro operates on a global basis from launch over three Inmarsat-4 satellites, which have an expected operational lifetime into the 2020s.

What is the battery life?
IsatPhone Pro has the longest battery life on the market, with up to 8 hours talk time and up to 100 hours standby time.

How good is the voice quality?
IsatPhone Pro incorporates a 2.4kbps voice codec. The voice quality is clear and speech can be easily understood.

What is included in the box?
A handset, battery, mains charger and 4 universal adaptors, car charger, micro USB cable for charging from a PC, a wired hanset for handsfree use, wrist strap, quick start guide, warranty and a support CD.

What is included on the support CD?
User guide documentation in an interactive PDF format, quick start guide and warranty. It also includes various applications, USB drivers required to connect your IsatPhone to a laptop, a firmware upgrade tool, a contact synchronisation tool.

What interface does the IsatPhone Pro have?
It has a micro USB interface for charging and connecting the handset to a laptop, a 2.5mm audio socket, and antenna ports for connecting the handset to a docking unit. The IsatPhone Pro is also the only global handheld satellite phone to support bluetooth. The phone can be placed on its side, with full manoeuvrability of the antenna to enable easy handsfree use.

Will data services be available on IsatPhone Pro?
A circuit-switched data service at 2.4kbps is expected to be available on IsatPhone Pro by the first quarter of 2011. Users will be able to upgrade their firmware on the handset to use this.

Which operating systems are compatible with the IsatPhone Pro?
For contact synchronisation, IsatPhone Pro is compatible with MS Outlook 2007 on a PC, running Windows XP Pro SP3 or Windows Vista SP1.

Who is IsatPhone Pro designed for?
IsatPhone Pro is primarily designed for professional users in the government, media, aid, oil and gas, mining and construction sectors. However, the highly competitive handset, accessories and airtime pricing is expected to broaden its appeal to a wider range of users.

What accessories are available?
Inmarsat has selected Beam Communications to produce a range of docking units for IsatPhone Pro. These enable use of the handset indoors, in a vehicle and at sea. Other accessories such as a carry case, bluetooth headsets and solar chargers are available throgh Inmarsat's partners, together with spares of each of the in-box items.

What are the plans around SPS migration?
Inmarsat does not plan to close SPS-based services until global variants have been launched to replace them. In this context, Inmarsat intends to support the SPS-based versions of IsatPhone, LandPhone and FleetPhone until at lease 2011. However, SPS SIMs will not be supported in GSPS terminals and vice versa. Inmarsat does intend to offer a promotional incentive to encourage SPS users to upgrade to the new IsatPhone Pro.

When will future products within the GSPS family be launched?
Inmarsat is currently evaluating requirements for global versions of FleetPhone and LandPhone. In addition, the indoor and maritime docking units for IsatPhone Pro will serve as an alternative choice in the fixed and maritime markets.
A secure version of IsatPhone for the government market is also in the planning stages and Inmarsat will confirm launch details as they become available.

Please wait...