Products
Need Help?
Stay Up to date
We're Hiring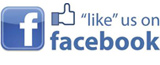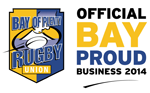 You are Here:
GME TX685 Waterproof UHF Portable Radio
NZD249.55 inc GST (NZD217.00 + GST) All prices on this website are in NZD
Product may not be held in stock or there's more details required to affect purchase.
Please click "MAKE AN INQUIRY" to initiate your order
TX685 - 3/1 Watt WATERPROOF Handheld UHF Radio
*** This product has been discontinued ***
The GME TX685 is the latest in GME's line of compact UHF 80 Channel Handheld Transceivers. Not only is the TX685 packed with features, its circuit design incorporates a super sensitive receiver with front end filtering and a powerful 3 Watt transmitter.

The TX685 is not just another one of the many compact units currently on the market today. GME have spent a considerable amount of time engineering the TX685 to fulfil the needs of our users and meet the performance expectations that GME products are renown for.

What sets the TX685 apart from the rest of the pack is its superior performance. The TX685 has a full three Watt RF output which is six times the power of many units on the market today. For close range communications the transmitter can be switched to one Watt to increase the available talk time. The receive sensitivity and front end filtering of the TX685 meets GME's high standards and you will find the unit is unbeatable in all areas.
Calculate your shipping
You currently don't have any products in your cart.
For a shipping estimate on this product, please select your region from the dropdown.
Specifications
Scan - The TX685 will scan through all 80 channels, stopping on a channel that is busy. Once the channel is clear, scanning resumes.
Duplex - Provides greatly increased range by allowing access to any of the hundreds of UHF CB repeaters installed around the country.
Dual Watch - Allows the TX685 to monitor any two selected channels.
Auto Power Save - Switches to 'power save' mode automatically after a period of inactivity to conserve power and extend battery life.
CTCSS - Uses one of 38 selected tones to provide silent operation on any channel. Only stations transmitting the selected tone will be heard.
Keypad Lock - When activated, disables the front panel buttons to prevent accidental presses from changing the radio's settings.
VOX - Allows the TX685 to automatically transmit when you speak, without the need to press the PTT button.
Monitor Switch - Opens the TX685's squelch so the channel can be monitored for activity.
Roger Beep - Transmits a short beep when the PTT is released to let other users know you have finished transmitting.
Accessory Connection - Allows connection of the optional Ear and Speaker Microphone.
High/Low Power - Reduces the transmitter power from 3 Watts to 1 Watt greatly increasing the talk time available.
Rechargeable Battery Pack - Powered by a 7.4 Volt 2000 mAh Li-ion rechargeable battery pack. Charger included.
IP67 Ingress Protected - Against dust and water.
Pricing
Supplied with:
TX685 Radio
Removable flexible Antenna
Earpiece style microphone with VOX and PTT
Li-Ion Battery Pack (2000 mAh)
Desktop charger & 240V AC Adaptor
Belt Clip
2 year warranty
Instruction Manual

Please wait...