Products
Need Help?
Stay Up to date
We're Hiring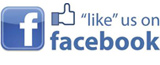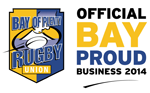 Iridium Extreme 9575 Satellite Phone
NZD2530.00 inc GST (NZD2200.00 + GST) All prices on this website are in NZD
Iridium Extreme is the toughest handset ever from the only company that offers real global, real mobile, real reliable communications. Engineered with more features and more accessories than any other satellite phone on the market, Iridium Extreme puts more innovative capability — and more ways to connect than ever before — into the hands of people everywhere.
Standardized
Iridium Extreme builds on the same reliable voice and data capability that users have come to trust from the only real mobile, real global satellite communications company in the world. No other mobile communications company brings you:
Two-way global coverage across oceans, airways and polar regions
Polar Regions Real mobility that keeps you connected while on the move
Reliable, near real-time communications services customizable for virtually every industry
"[Iridium Extreme] simply gives you the reliability and peace of mind that other satellite handsets just cannot" – Brian Heaven, Pivotel
Optimized
Iridium's most compact handset to date, Iridium Extreme is enhanced with more features and unique accessories—giving people more ways to connect than ever before:
Only satellite phone with fully integrated, customizable GPS online tracking and programmable emergency notification
Only satellite phone with programmable, GPS-enabled, one-touch emergency SOS button
Creates a Wi-Fi hotspot to connect to the Internet when combined with Iridium AxcessPoint
Supports Google Mapping through coordinate sharing, allowing users, employers, friends and family to visually track the phone location. Start Tracking
"What sets the Iridium Extreme handset apart is the SOS and on-board GPS. You can quickly and easily send for help and responders can be notified of your exact location, so a search and rescue simply becomes a rescue." – Brian Heaven, Pivotel
Ruggedized
Iridium Extreme is ruggedly engineered to support the toughest, highest usage customers of satellite phone communications in the harshest conditions, everywhere:
First satellite phone with military-grade (MIL-STD 810F) durability
First satellite phone with Ingress Protection (IP) rating of IP65
Built dust proof, shock resistant and jet-water resistant
Includes speakerphone and wind-resistant microphone
Diamond tread, tapered grip provides best in-hand ergonomics of any satellite phone
"Super compact. Super lightweight. Great battery life" – Court Ogilvie, Executive, International Non-Profit Organization
Calculate your shipping
You currently don't have any products in your cart.
For a shipping estimate on this product, please select your region from the dropdown.
Specifications
Dimensions - 140 mm (L) x 60 mm (W) x 27 mm (D) Weight: 247g
Duration
• Standby time: Up to 30 hours
• Talk time: Up to 4 hours
Display
• 200-character illuminated graphic display
• Volume, signal and battery strength meters
• Illuminated weather resistant keypad
Calling Features
• Integrated speakerphone
• Quick-connect to Iridium voice mail
• Two-way SMS and short email capability
• Pre-programmable International Access Code (00 or +)
• Mailbox for voice, numeric and text messages
• Selectable ring and alert tones (8 choices)
Durability Specifications
• Military-grade ruggedness (MIL-STD 810F)
• Ingress Protection (IP65)
Memory
• 100-entry internal phonebook, with capacity for multiple phone numbers, email addresses and notes
• Call history retains received, missed and dialed calls
Usage Control Features
• User-configurable call timers to manage costs
• Keypad lock and PIN lock for additional security
In the Box
Iridium Extreme Handset
User guides
AC travel and car charger
CD-ROM with software
International Plug Kit
Auxiliary Antenna Adapter
Leather Case
Magnetic Vehicle Mount Antenna
USB Data Cable
What is a Satellite Phone?
A satellite phone is a mobile telephone which communicates using satellites instead of using cell towers.

What are the different types of Satellites?
The basic types of satellite systems include geostationary (GEO), Low Earth Orbit (LEO), Medium Earth Orbit (MEO), and Highly Elliptical Orbit (HEO) satellites. There are also public and private satellite systems such as Television Receive Only (TVRO), Direct Broadcast Satellite (DBS), Global Positioning System (GPS), and multibeam satellite operations.

Geosynchronous satellites orbit the Earth on repeatedly regular points over time. Each GEO satellite is stationary over one spot above the equator and therefore does not need any tracking from receiving and transmitting antennas on the Earth. GEO satellites enable the coverage of weather events. They are especially useful for monitoring severe local storms and tropical cyclones. They are best for television transmission and high-speed data transmission.

Low Earth Orbit (LEO) satellite systems fly very closely to the surface of the Earth, up to 1,500 kilometers in altitude. They deliver more significant voice quality over GEOs and transmit signals with a small margin of delay. Some LEO systems are designed for satellite phones or global mobile personal communications systems. These can carry voice traffic among other data formats.
Medium Earth Orbit (MEO) satellite systems operate at about 10,000 kilometers above the Earth, making it lower than GEO orbits but higher than LEO orbits. They have a larger capacity than LEOs. This enables them more flexibility in satisfying shifting market demands for voice or data services.
Highly-elliptical orbit (HEO) satellite systems orbit the Earth in an elliptical path unlike the LEO's and GEO's circular paths. Its elliptical orbit allows a wider view of the Earth and maximizes the amount of time each satellite spends in viewing populated areas. It therefore requires fewer satellites than LEOs while providing an excellent line of sight.
TVRO (Television Receive-Only) and DBS (Direct Broadcast Satellite) are satellite TV systems. TVRO relies on unencrypted feeds transmitted using open standards. They are also often referred to as C-Band Satellite TV, Big Dish TV, or Big Ugly Dish (BUD).
DBS works on higher frequencies. It is capable of transmitting higher power signals. DBS was primarily intended for home reception. This is why it is also known as Direct to Home satellite.
DBS satellites are owned by satellite TV providers. This means it is restricted to provide free channels.
A global positioning satellite system receives and compares the signals from orbiting GPS satellites to determine geographic location. Each satellite can transmit its exact location with a timed reference signal which the GPS uses to determine the distance between satellites. The location can be marked by calculating the point at which all distances cross. The information can be displayed in latitude or longitude format, or as a position on a computer map.
The multibeam satellite operation uses Spatial Division Multiple Access (SDMA) technology. This allows a single satellite to simultaneously communicate to 2 different satellites using several directional antennas.

What does Iridium use?
The Iridium network uses 66 low earth orbit satellites in polar orbits 485 miles above sea level.
The use of low earth orbit satellites helps minimize round-trip-time, which greatly improves the perceived quality of the phone call.
The Iridum network is able to provide complete global coverage. There is no spot on the Earth where you will not be able to receive a satellite phone call through Iridium.

Do satellite phones work exactly the same way as cell phones?
The only difference between using a satellite phone and using a cell phone is that the antenna of your satellite phone must have a clear line of sight to the sky. Satellite phones work best when used outside without obstructions (tall buildings, mountains, trees etc). In towns and cities, inside buildings or around built up areas, it can be difficult to get a clear line of sight to the satellite, and signal strength may weaken.

Can I send text messages from my satellite phone?
Yes, text messages can be sent and received on your Roadpost satellite phone. Incoming text messages are free and outgoing text messages are approx $0.99 each.

Is there anywhere in the world my satellite phone from Roadpost won't work?
Iridium complies with US embargo restrictions and as a result the following countries may not permit the use of Iridium satellite phones or coverage may not be available: Myanmar (formerly Burma), Cuba, Iran, Libya, North Korea and Syria.

I am going on a cruise, should I rent a satellite phone to stay in touch while on board?
Some cruise operators offer the ability to use your cellular phone on the ship, even while you are at sea. You should contact your cruise operator or travel agent before departure to learn about cellular options on the ship. Be sure to ask your cellular carrier about the per-minute rate for using the cruise ship network, as the roaming charges may be quite expensive ($2.49-$5+ per minute). A satellite phone may prove to be a better option for your cruise if you want to be assured of a consistent per-minute rate regardless of your location and the available cellular technology on the ship. A couple of tips for using a satellite phone aboard a cruise ship:

To make OR receive calls, you must be outdoors and have a clear line of sight to the sky at all times (this likely means you need to be up on deck and/or away from the superstructure)
you must move well away from any high powered radio or satellite equipment located on the ship (ask a crew member about locations of this equipment)


Please wait...