Products
Need Help?
Stay Up to date
We're Hiring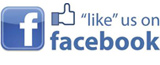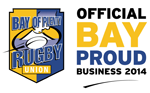 Garmin InReach Explorer - Two-way Satellite Communicator
$668.00 + GST ($768.20 inc GST) All prices on this website are in NZD
Product may not be held in stock or there's more details required to affect purchase.
Please click "MAKE AN INQUIRY" to initiate your order
You may venture off the grid, but you're never out of reach – as long as you're carrying an inReach SE+ or inReach Explorer+. These handheld satellite communicators are designed for the outdoor enthusiast who wants to roam farther and experience more – without compromising their loved ones' peace of mind. From backcountry experiences to international adventures, inReach provides communication, location sharing, navigation and critical SOS functions for anyone who loves getting away from it all, on land, water or in the skies.
Explore Anywhere. Communicate Everywhere
Using the worldwide coverage of the Iridium satellite network, these go-anywhere
portable devices let you exchange text messages with any cell phone number or
email address anywhere – while using GPS to track and share your journey's
progress. You can also post to social media or even communicate
inReach-to-inReach in the field.
In case of an at-risk situation, you can also use inReach to trigger an SOS to
the 24/7 monitoring center, text back and forth about the nature of your emergency,
and receive confirmation when help is on the way.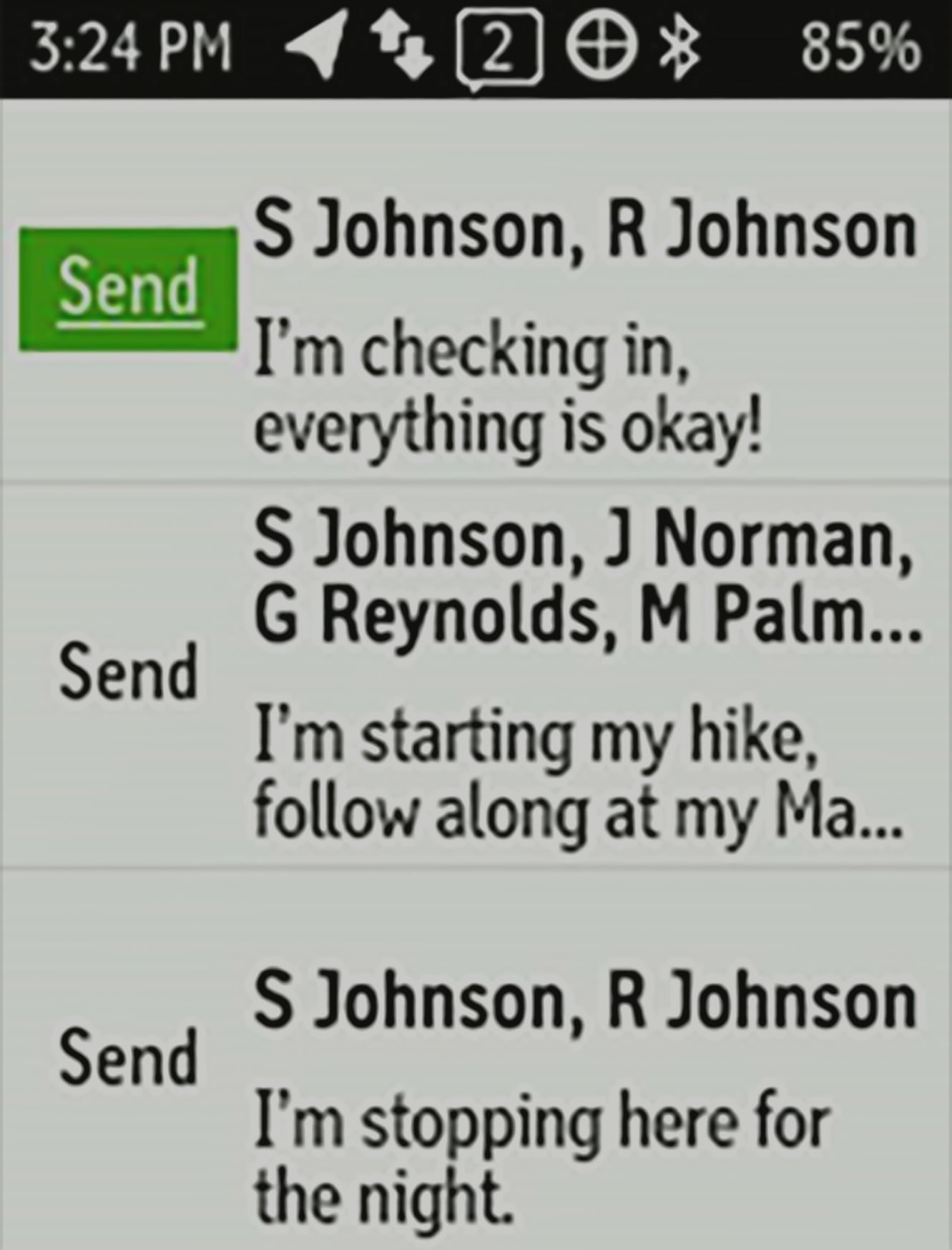 No Cell Tower? No Phone Service? No Problem
inReach SE+ and Explorer+ give you all the tools to stay totally connected. You don't have to worry about being within range of a cell tower – or encountering spotty coverage in fringe zones or blackout areas. Your inReach communicator works anywhere and everywhere – so you're never out of range, never out of reach.
Track and Share Your Whereabouts
Turn on the tracking function of your inReach SE+ or Explorer+ communicator, and let family and friends follow your progress on their computers or mobile devices, using the web-based MapShare® portal. The inReach device will send waypoints at preselected time intervals, so followers can track your whereabouts online. You can also invite your crew back home to use MapShare to ping your inReach unit and see your GPS location, track your movements and exchange messages during your trip. You can even embed your MapShare page on a blog, website or social media.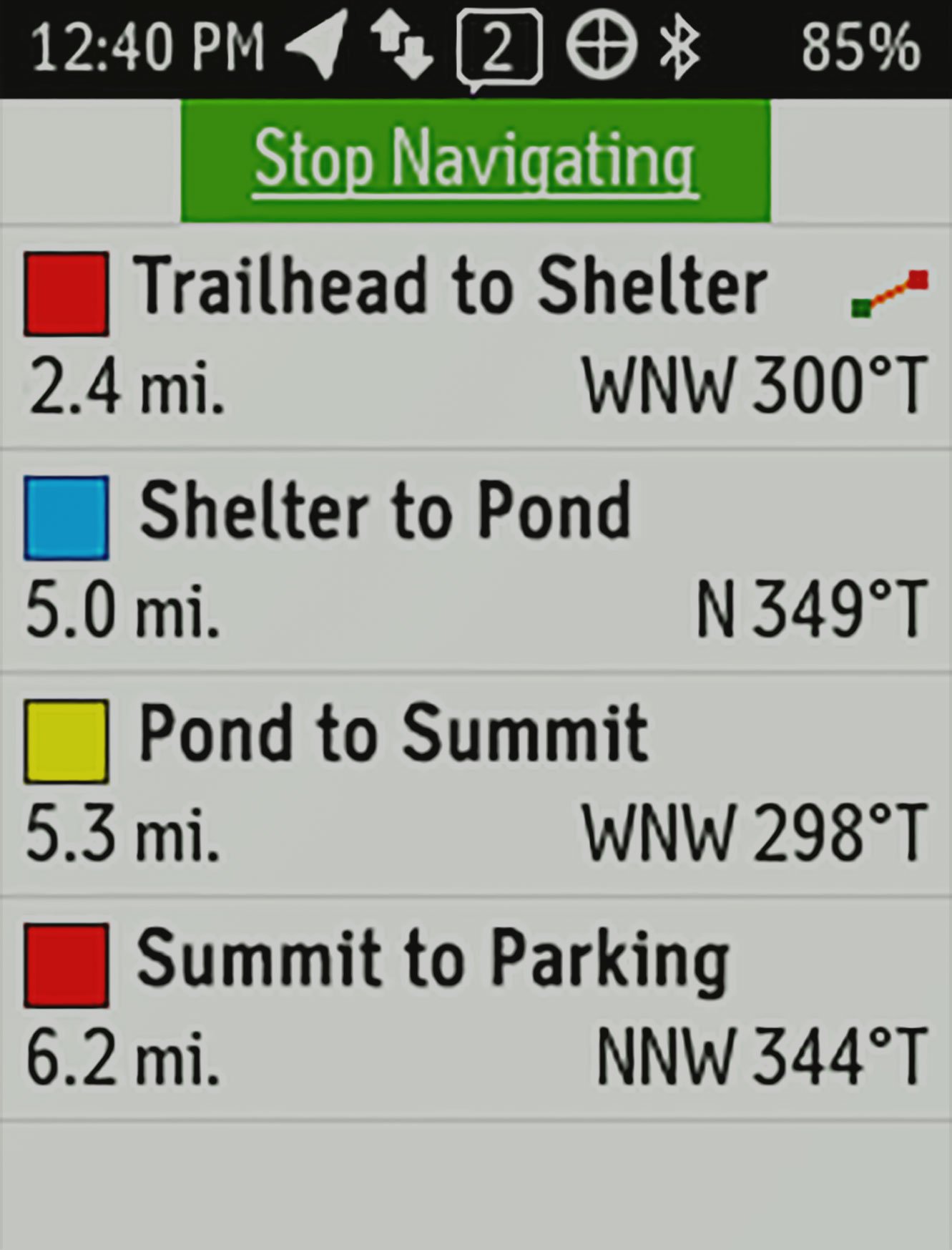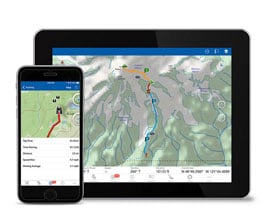 Pair with Your Mobile Device
For even more capability and convenience, the free Earthmate® app syncs your inReach handheld via Bluetooth® with your compatible Apple® or Android™ device¹ so you can access unlimited maps, aerial imagery and U.S. NOAA charts. Plus, Earthmate allows you to conveniently use all of the inReach features on your paired mobile device. For easier messaging, you can also sync your inReach device with your phone's contact list to reach anyone, anywhere – with fewer keystrokes.

Get Weather Wherever
The optional inReach weather forecast service provides detailed updates directly to your inReach device, compatible smartphone or tablet paired with the Earthmate app, so you'll know what conditions to expect en route. Basic and premium weather packages are offered. And you can request weather forecasts for your current location or any other waypoint or destination on your itinerary.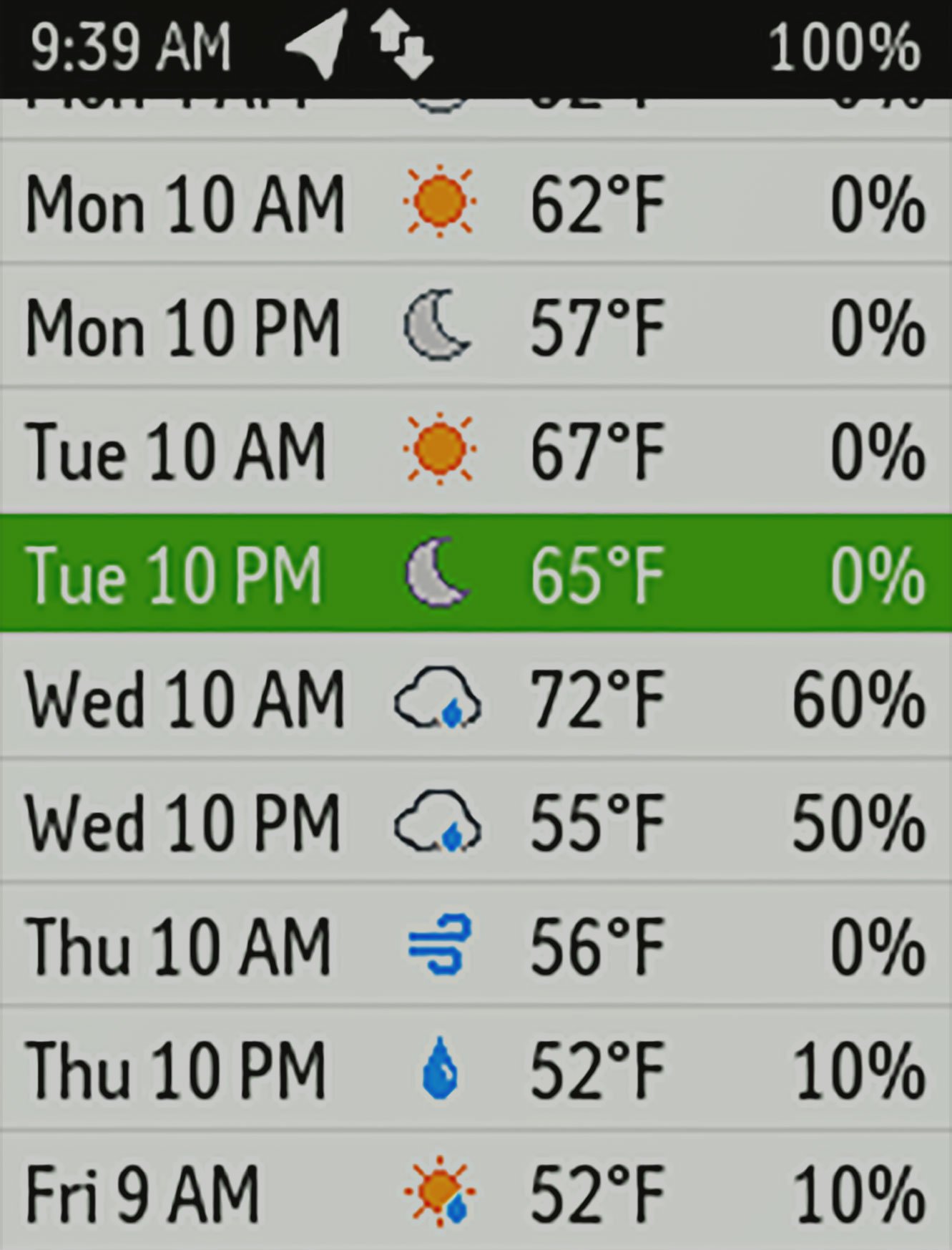 Who Will Answer Your SOS? GEOS Will

GEOS is the world leader in emergency response solutions and monitoring. They've supported rescues in more than 140 countries, saving many lives in the process. And they're standing by 24/7/365 to respond to your SOS, track your device and notify the proper contacts and emergency responders in your area. Then, while help is on the way, GEOS will continue to text back and forth with you, providing updates and critical information until your situation is resolved.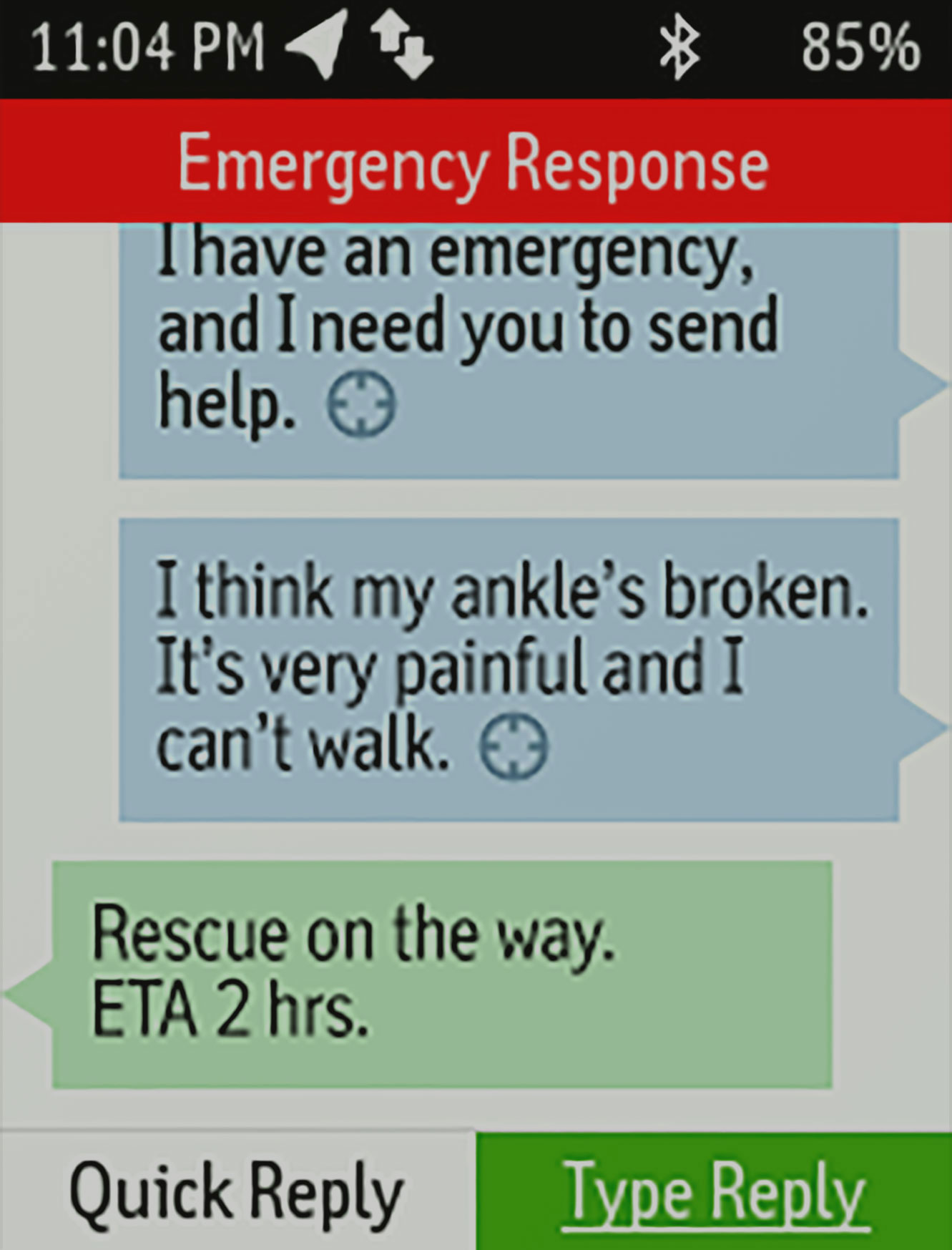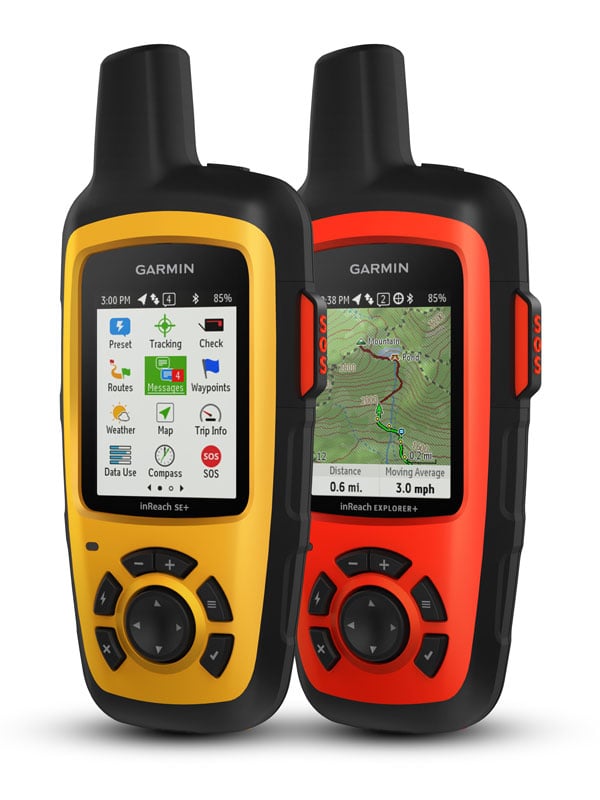 Which inReach Is Right for You?
As satellite communicators, both the inReach SE+ and Explorer+ offer identical messaging capabilities. However, it's on the GPS navigation side that their differences become apparent. While inReach SE+ uses GPS to provide basic grid navigation and allow you to drop waypoints, mark key locations, track your progress, and follow a breadcrumb trail back to base – the inReach Explorer+ goes a step beyond, providing full-fledged GPS on-map guidance with preloaded TOPO mapping and waypoint routings viewable directly on the unit. Plus, a built-in digital compass, barometric altimeter and accelerometer are included with Explorer+ to help you get and maintain accurate bearings anywhere on or off the beaten path.
Affordable, Flexible Satellite Airtime Plans
To access the Iridium network and communicate with your inReach SE+ or Explorer+ device, an active satellite subscription is required. Depending on your usage level, you can opt for an annual contract package or flexible month-to-month airtime plan.
Unlimited Cloud Storage and Trip Planning are Included
Every inReach device comes with free access to a cloud-powered portal to plan your trips with routes and waypoints, create preset messages and quick texts, sync and manage your device settings, update your firmware, download additional TOPO maps, link your social media accounts, store all your location tracking data and much more.
Built for the Rugged Backcountry
Tough, durable, impact resistant and water-rated to IPX7, the inReach SE+ and Explorer+ handhelds are built to keep you up and running – no matter what the elements throw at you. An internal, rechargeable lithium battery comes standard on both units so you can count on long battery life in every mode of operation (up to 100 hours at 10-minute tracking mode (default); up to 75 hours at 10-minute tracking with 1-second logging; up to 30 days at the 30-minute interval power save mode; and up to 3 years when powered off). Recharge via the standard microUSB power cable or optional in-vehicle 12 V charger.
Calculate your shipping
You currently don't have any products in your cart.
For a shipping estimate on this product, please select your region from the dropdown.
Specifications
Does inReach use the same satellites for its GPS and communication capabilities?
No, the inReach GPS and communications systems use different sets of satellites. The GPS component, which provides your position coordinates to any messages you send and also enables remote tracking, relies on the Global Positioning System. inReach uses the Iridium satellite system to send messages.
How does inReach differ from other satellite communicators?
inReach is the first two-way satellite messaging device with delivery confirmation, interactive SOS, and complete pole to pole coverage available at a consumer affordable price. There are consumer devices that offer only one-way communication and there are very expensive satellite systems that are capable of two-way communication.
Is inReach waterproof and dustproof?
The inReach meets the International Protection Rating IP67, also referred to as Ingress Protection. The first number represents the level of solid particle protection; inReach's value of 6 means that it is dust tight; inReach's value of 7 means that it will withstand immersion up to 1 meter for 30 minutes.
How long will the batteries last?
The inReach has been tested to last 125 hours on two lithium AA batteries, based on transmitting one tracking point every 10 minutes. Actual results will vary based on individual usage. The inReach also supports the use of alkaline and nickel metal hydride (NiMH) batteries. Using these batteries with the same 10 minute tracking interval delivers 72 hours with NiMH and 32 hours with alkaline.
How does inReach work with social media?
You can post messages to Twitter and update your status on Facebook using your inReach device paired with your smartphone from anywhere.
How do I get help?
In case of emergency, GEOS IERCC will liaise with the appropriate New Zealand search and rescue authorities or the appropriate local authorities if you are somewhere else in the world, as well as coordinate with any additional resources that may be required for your rescue. In a nonemergency situation, you can text your inReach help contacts and they can arrange appropriate assistance. Your GPS coordinates will be embedded in the message you send, so help will be able to find you.
Is there any place where inReach won't work?
Because of Iridium's whole earth coverage, any limiting factors would be solely due to terrin or other conditions that prevent line of sight to the Iridium satellites. For example, if you're in a deep slot canyon or an unusually narrow mountain pass, you may not have direct line of sight to a satellite that's needed. The inReach has been tested successfully under heavy forest cover, even triple canopy, but it is possible that in some locations the canopy may be dense enough to block line of sight. In these or other instances where line of sight is unavailable, you will know your messagehas not reached the satellite because you will not receive a message confirmation and the signal LED will flash red. In these situations, you should move to a more favourable location and try again.
What is Iridium?
Iridium is the worl's only satellite network with pole to pole global coverage and two-way communication capabilities that other satellite systems can't match.

Please wait...