Products
Need Help?
Stay Up to date
We're Hiring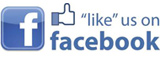 Parrot Handsfree Minikit Slim
$203.00 + GST ($233.45 inc GST) All prices on this website are in NZD
PARROT MINIKIT SLIM, sun visor Bluetooth handsfree car kit
The Parrot MINIKIT SLIM is a portable Bluetooth handsfree in-car kit sporting a profiled, sleek design.
Thanks to its space-saving design, it offers countless uses: in the car, in the office and at home. Its highly intuitive interface will automatically connect to your Bluetooth phone when nearby. Fixed to the sun visor or laid on a table, it adapts to every environment and can easily be carried around in your pocket.
Keywords: bury system8 handsfree kit system 8 S8 system9 9 S9 CC9045 CC9060 CC9060IQ 9060 music parrot ck3000 ck3100 phone cradle take & talk
Calculate your shipping
You currently don't have any products in your cart.
For a shipping estimate on this product, please select your region from the dropdown.
Specifications
All your contacts whenever you want
Once paired, the Parrot MINIKIT SLIM automatically synchronises* its phonebook with the contacts on your mobile phone. The phonebook on the Parrot MINIKIT SLIM is updated seamlessly whenever it connects*. The entire phonebook is available at all times thanks to the voice synthesis of the names (Text-To-Speech function). Practical and indispensable.
It recognises every voice
Fancy calling one of the contacts in the phonebook? Say the name and the Parrot MINIKIT SLIM recognises it without any prior training and dials the number. If several numbers are associated with the same work, home, and so on. You can also record a voiceprint (shortcut) for one of your contacts, so that you can call them even more quickly.
Uncompromising audio quality
Parrot has combined its audio expertise with the vibrating panel technology. No more speakers - the top panel is connected to the audio circuit and vibrates to reproduce natural, open sound. The results are spectacular - stunning sound quality, crystal-clear conversations and power always ready to go. The especially discreet high sensitivity microphone is fully built into the design.

Dimensions and weight
| | |
| --- | --- |
| Length = 110 mm | Length: 110 mm |
| Width = 63 mm | Width: 60 mm |
| Thickness = 28 mm | Thickness: 29 mm |
| Weight = 104 grammes | Weight: 83 g |

Please wait...