Products
Need Help?
Stay Up to date
We're Hiring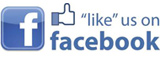 Parrot CK3100 Fixed In-Car Kit
$346.00 + GST ($397.90 inc GST) All prices on this website are in NZD
Parrot CK3100 bluetooth handsfree in-car kit with LCD display
The Parrot CK3100 is the most advanced handsfree in-car kit on the market...
With the Parrot CK3100 in-car kit, you will be able to place and receive calls in comfort and safety, without ever touching your mobile phone. The wireless connection between the CK3100 and the Bluetooth phone and its voice recognition system is enabled as long as the phone is turned on.

At a time when legislation is tightening up to restrict the use of mobile phones in vehicles due to safety concerns, Parrot CK3100 benefits are not just for the sake of convenience and comfort - they are fast becoming a real necessity. The Parrot CK3100 wirelessly connects with all Bluetooth phones on the market- compatible with all brands.

The display of the Parrot CK3100 provides information such as caller ID, carrier signal strength, or last calls received, in large well-contrasted digits easy to read at a glance.


Keywords: bury system8 handsfree kit system 8 S8 system9 9 S9 CC9045 CC9060 CC9060IQ 9060 music parrot ck3000 ck3100 phone cradle take & talk
Calculate your shipping
You currently don't have any products in your cart.
For a shipping estimate on this product, please select your region from the dropdown.
Specifications
Seamless handsfree use
Comfort and safety while driving
Superior user interface with LCD display
Works with all bluetooth phones
Can be installed in any vehicle
Automatically mutes the radio
Uses the car speakers
Audio volume control
Quality audio (Digital Signal Processing)
Up to fives devices can use the system
No cradle
No wire, no headset
No headset battery to charge
Voice recognition dialer
Software upgradeable
Pricing
The Parrot CK3100 in-car kit contains:

1 CK3100 electronic control unit
1 microphone with cable
1 radio mute cable with line output (ISO cable)
1 power supply cable
1 display with buttons and cable
1 user guide in 7 languages


Please wait...