Need Help?
Stay Up to date
We're Hiring
Products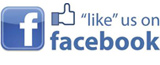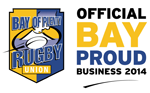 Why Your Business Needs 2 Way Radio Communications in Wellington
For any business that involves long-range communication – whether it's in the construction, industrial, or landscaping industry – high-quality mobile devices are crucial to that business' success. When you're on a job that requires flawless execution and often minute-by-minute communication between your workers, you need devices that can give you clear, crisp sound even in the most extreme conditions. While cell phones have come a long way in the past decade, they're not always the best option for on-site communication. They often have trouble drowning out background noise, such as wind or loud machinery, making it harder for workers to talk with each other. What your business needs is a high-quality, 2 way radio system.
At Mobile Systems, we supply businesses with top-tier 2 way radio systems in Wellington. Our products come from some of the most prominent brands in the world including Motorola, Cobra, and Tait. With our radios, you'll get clear reception that blocks out background noise, allowing for you and your workers to better communicate about your projects. Unlike mobile phones, our 2 way radios don't require any cellular plan and are exceedingly cost-effective, making them ideal for keeping your business' operating costs low.
Our company's mission is to provide customers with the best in mobile communication services, which is why we only sell the highest quality brands available. If you're looking for a 2 way radio system in Wellington, you've come to the right place. For more information on all our communication systems, call us on 647 575 2966 today.