Products
Need Help?
Stay Up to date
We're Hiring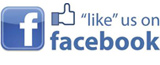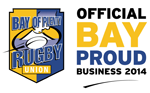 Protos Integral Forest
NZD448.50 inc GST (NZD390.00 + GST) All prices on this website are in NZD
YOUR BOUNDLESSLY ENDURING PARTNER IN THE FOREST
The forestry sector and its extremely variable requirements were the starting point for the development of the Protos® Integral principle. Because branches and other objects in the forest are very likely to get caught on components of head protection, all parts of the Protos®, from the visor to the hearing protection are integrated and make it impossible to get caught up.
With the certification in accordance with EN 397, EN 352-3 and EN 1731, the Protos® Integral Forest is the perfect choice for the toughest applications and extreme weather conditions, from wet-cold to dry-hot temperatures. Even when the hearing protection is in passive position, the Protos® holds perfectly on the head.
The Integral Solution makes the Protos® Integral Forest unique. All components have been integrated within the helmet shell, so that it is no longer possible to get stuck on branches, bushes or other obstacles. The Protos® was developed specifically for the forest and is tailored to the most dangerous area of application. The 2-color design ensures increased visibility and the profound neck shell protects the back of the head in case of an impact or fall. The ventilation gate not only offers a plus in wear comfort but also serves as an additional bumper in case of impact, before the forces act on the main shell.
For safety reasons, the outer Protos® shell should be replaced every 5 years (starting from the manufacturing date). This is available separately. For hygiene reasons, we recommend washing the main support pads regularly and replacing them every 2–3 years in case of daily use.
Patented solutions, such as the etching metal visor, which does not restrict the field of vision, and the integrated hearing protection complete the Protos® Integral Forest.

The Protos® Integral Forest is certified in accordance with EN 397, EN 352-3 and
EN 1731.

Metall Visor G16 Item 204063
The etch metal visor for the Protos® Integral fits precisely on the head protection. Through this fit, there are no protruding parts or cavities, in which branches and debris can get caught.


Calculate your shipping
You currently don't have any products in your cart.
For a shipping estimate on this product, please select your region from the dropdown.

Please wait...