Products
Need Help?
Stay Up to date
We're Hiring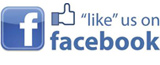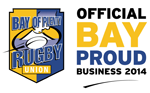 All Products
An EPIRB (Emergency Position Indicating Radio Beacon) and PLB (Personal Location Beacon) serves as an alarm for SAR stations in case of accidents at sea, in the bush or in the air. In order to do this, the EPIRB or PLB first determines its own position after an alarm and then transmits the distress call via one or several satellites.
In case of an accident the EPIRB automatically transmits the ID of the unit via satellites to the Local User Terminal (LUT) with any GPS details, if the unit is equipped with GPS. The position and time of the transmission is noted by the LUT who are able to determine the direction in which it is moving.

Firstly the emergency transmitter determines its own position with the help of the GPS satellite navigation system. This is performed by a built-in GPS receiver.

The EPIRB starts to transmit the distress call immediately via one or several COSPAS-SARSAT satellites.

The EPIRB can come as a floating buoy. In case of an accident it automatically ejects from its cradle, surfaces and transmits a distress signal. The EPIRB can also be taken along as a separate unit and activated manually.
PLB units are available for short and long term hire...

Click HERE if you want to HIRE a Personal Location Beacon Hire Agreement
EPIRBs for sale. PLBs for sale. Emergency beacons for sale. PLBs for hire.