Products
Need Help?
Stay Up to date
We're Hiring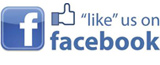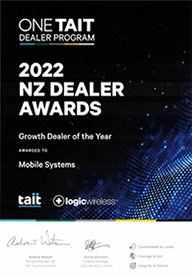 Logic Connect GPS - Fleet Management Software
Product may not be held in stock or there's more details required to affect purchase.
Please click "MAKE AN INQUIRY" to initiate your order
Product requires customisation - Delivery time may exceed 7 days
Improve the efficiency and safety of your mobile workforce with LOGIC CONNECT GPS fleet management software
Logic Connect is a cloud-based location and emergency event management service.
This is done by connecting either your two-way radio or cellular device to the platform. You are able to send your team out into the field with a higher level of confidence. All emergency notifications can be sent to a smartphone as text (with a link to the individual's location) or an email address. Logic Connect also offers flexible reporting options - for emergency notifications or details of where the team member has been during a given period.
Running and maintaining a fleet of vehicles is a significant cost for many businesses. Logic Connect can supply you with a variety of vital data from your fleet, such as information around individual driver behaviour when operating vehicles, including time spent idling and instances of speeding
Logic Connect enables you to track the location of your vehicles in real-time using GPS tracking. The user interface is able to be tailored specifically to meet the individual requirements of your unique fleet. For example, you can allocate custom colours or symbols to different asset groups in your map view as well as adding customised map icons and relevant points of interest to your display. With a search function, a map ruler tool and the ability to show or hide different levels of data, the Logic Connect platform has all of the functions you need to efficiently plan routes and schedules.
Activate emergencies via radio
Through the push of one button or a pre-programmed setting, users are able to activate an emergency notification
SMS and / or email emergency events to nominated responders
All alerts can be sent to an escalation list by text or email
Activity report
Logic Connect offers a variety of reports where you can view your reports as a PDF or download as a CSV file
Visual alert of emergency event on web portal
All alerts are highlighted on any open Logic Connect web portal
Daily summary repost
The Daily Report summarises the activity (travelling / stopped) of one or more assets during a specified time period
Emergency alerts include a link to the location of emergency
The escalation recipient is able to locate the team member by following a simple geo-location link within the message
Get an insight into your drivers' performance
In many fleets, vehicles will be operated by more than one driver over the course of a day, week or month. Using Logic Connect, each driver has their own log in so that you can identify which driver is using a vehicle at any given time. Having this information available can help pinpoint any issues around individual driver behaviour when operating vehicles, for example, instances of speeding or time spent idling.
There can be valid reasons for a vehicle to be at idle, such as being stopped at the lights. However, if you can reduce unnecessary idling time, you can minimise fuel consumption and wear and tear on your fleet, as well as benefitting the environment. Logic Connect's vehicle utilisation management feature enables you to track the total and average time your fleet spends idling, enabling you to see where improvements can be made.
Not only does excessive idling result in increased fuel consumption and wear and tear on the engine, but it is also bad for the environment.
Proactively manage fleet maintenance
With Logic Connect, you can keep on top of your fleet's servicing needs by setting reminders for when each vehicle is due for its WOF, registration or road user charges renewal. There is also the option to set service reminders based on hours of operation, kilometres travelled or recommended parts replacement, for example, battery change intervals.
Additional Logic Connect Applications
Logic Connect can also be used for people management at your facility. Whether it be, an office block, a shopping mall, a multi-storey construction site, a factory, a port or a mine. Logic Connect's indoor and outdoor real-time tracking functions allow you to monitor the location and safety of every person on site.
Case Study
Take a look at this short video of how Britains tallest office building manage their crucial Health & Safety inside and outside the building with a combination of Push-to-talk PoC radio, cellular and the Logic Connect platform technology.
Calculate your shipping
You currently don't have any products in your cart.
For a shipping estimate on this product, please select your region from the dropdown.
Pricing
Logic Connect Pricing
Pricing of parts
| | |
| --- | --- |
| Item | Price + GST |
| 2G/3G Cellular In-Vehicle Tracking Box per vehicle | $ 218.00 |
Connection fees can be paid monthly or annually
| | |
| --- | --- |
| Monthly Connection Fee Per Terminal | $ 15.00 |

Please wait...