Products
Need Help?
Stay Up to date
We're Hiring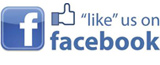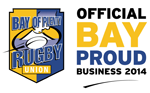 All Products
After 16 years in a challenging and dynamic industry J1-LED continues to set the standard for LED Display Systems & Solutions excellence. The collective experience gained and maintained during these years truly enables J1-LED to provide end-to-end LED display Systems and Solutions. The in-house engineering team provides design, development, manufacturing and system testing through to installation & commissioning with after-sales support. Concept through to completion across:
Intelligent Transportation Systems
Portable LED Advertising & Traffic Control Signs
LED Advertising Displays
LED Lights (Industrial Applications) and
Support Services
With an extensive installed base throughout Australia, J1-LED continues to be a key provider supporting high value infrastructure projects to market leaders, at all levels of government and world class construction & infrastructure companies. The latest LED technology is continuously being integrated into every product manufactured enabling J1-LED to remain the leader in the LED Systems and Solutions.

NZD28900.00 + GST

NZD31900.00 + GST

NZD33900.00 + GST

NZD0.00 + GST

NZD0.00 + GST

NZD0.00 + GST