Products
Need Help?
Stay Up to date
We're Hiring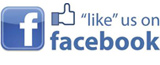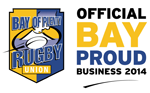 All Products
Specialised Manufacturing Solutions
With over twenty five years experience, Nautech Electronics has a long established reputation for delivering leading technology solutions. Our innovative approach and technical expertise results in customer centric, highly integrated 'end to end' manufacturing capability for electronic, electro-mechanical assemblies and turnkey projects.

Nautech Electronics offer an extensive range of cost effective technology manufacturing services managed by a team of specialist engineers and professional staff.
Our services include:
SMT

PTH

Complete Turnkey Solutions

Firmware

Printed Circuit Board Design

Project Management

Software

Electronic Circuit Design

Mechanical Design

Continual Improvement
NZD145.00 + GST

NZD645.00 + GST

NZD1325.00 + GST

NZD350.00 + GST
NZD145.00 + GST