Products
Need Help?
Stay Up to date
We're Hiring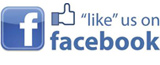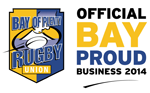 All Products
Initially established in 1986, Kirisun Communications Co., Ltd is a fully independent company operating its own sales, R&D and manufacturing divisions, with distribution to its major domestic market, as well as to a global market today.
Ranked among the leading industry brands, Kirisun brings exacting standards of innovation, quality and excellence to its professional radio communications equipment, including portable two-way radio, mobile radio and repeater, our products portfolio offers a winning combination of quality and value, which is why, Kirisun has accumulated its loyal customer relations worldwide over the past years.
Our manufacturing facility is 100% owned and directed from Kirisun Shenzhen headquarters, occupied around 20,000 square meters in QuanZhou , operating internationally recognised TUV ISO9001: 2008 quality criteria, the maximum production capacity is near 1million per year, together with rigorous and uncompromising quality controls, Kirisun has won the leading Outstanding Enterprise award from local government.
Kirisun invests 10% its total sales revenue to R&D department, which brings the top–level expertise to our hardware, mechanical, electrical and software engineering. Today to satisfy the market expectations, Kirisun is converting itself towards digital future, which applied throughout every step of the research & development process, we are looking forward to earn worldwide recognition for our new digital product series, as well as its performance and high specification.

NZD859.00 + GST
NZD859.00 + GST

NZD550.00 + GST

NZD759.00 + GST

NZD959.00 + GST

NZD759.00 + GST

NZD659.00 + GST