Products
Need Help?
Stay Up to date
We're Hiring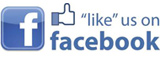 All Products
Motorola Portable Two-Way Radios
Motorola's vehicle-mounted Two-Way Radios are trusted worldwide for providing the most reliable form of wireless systems everywhere and anywhere. Always mindful of your needs.
Motorola have developed an extensive range of portable two-way radios tailored to your specific industry's requirement
No products found in the "Motorola Mobile Radios" category.