Products
Need Help?
Stay Up to date
We're Hiring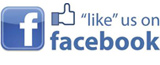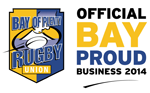 All Products
Land Mobile
Icom's land mobile communications range is vast, covering everything from military and public safety radios to everyday business two-way equipment like you'd find in a retail store. Icom America's land mobile division is its youngest – and its largest.
Icom is deeply committed to P25, the North American digital standard for public safety communications interoperability. Icom's latest P25 radios now offers P25 trunking, bringing more functionality to this growing product line.
Icom is also devoted to IDAS™, its analog + digital line of land mobile radio equipment. IDAS™ uses the NXDN™ protocol to bring next-generation digital capabilities to the industry, all while retaining analog legacy performance. IDAS™ is all about making today's radios narrowband compliant and more functional–all at a better value than ever before.

NZD1799.95 + GST

NZD70.00 + GST

NZD899.00 + GST

NZD899.00 + GST

NZD735.00
NZD695.00 + GST

NZD699.00 + GST