Products
Need Help?
Stay Up to date
We're Hiring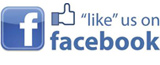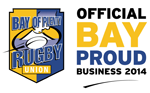 TracerTrak Lone Worker Safety
Remote Worker Safety
Tracertrak is a powerful cloud based remote worker monitoring and exception management system. It helps organisations achieve the highest standard in lone worker safety compliance using satellite based personal tracking and communication devices.
Tracertrak works with a variety of devices carried by your personnel in the field. These devices communicate with Tracertrak over satellite and cellular networks – Tracertrak keeps watch over your lone workers to ensure they are safe, with cost-effective solutions that are never outside coverage areas. You can access Tracertrak to manage your workers using any device running a compatible web browser – be that your computer, tablet or smartphone.
Address your duty of care for lone workers when they are outside of radio and mobile range.
Provide lone workers with a means of communication to signal for help in the event of an emergency.
Quick and simple procedure for lone workers to check-in from the field.
Maintain regular contact with lone workers while minimising interruptions to staff productivity.
Calculate your shipping
You currently don't have any products in your cart.
For a shipping estimate on this product, please select your region from the dropdown.
Specifications
Emergency Alerts
Provide staff with a means to signal for help in the event of an emergency no matter where they are, even when they are outside of radio and mobile range.
Tracertrak can help you manage an emergency in-house or you can have an optional 24/7 monitoring service coordinate with search and rescue on your behalf (optional monitoring service is device dependant).
Check-in Management
Tracertrak will monitor your lone workers in the field and watch out for missed "sked" check-ins. Tracertrak will alert you via the web based user console, email or SMS when one of your staff members misses their "sked", so you can focus on the issues that really count.
Tracking
Tracertrak provides a variety of mapping tools to make locating your staff quick and easy. Search for individuals or groups, search on proximity to a job site or to other site, or even poll devices to request a location update (device dependant).
Send & Receive Messages
Two way capable devices allow for two way text conversations between authorised users in the console and device users in the field. Communicate one-to-one or one-to-many with the ability to broadcast messages to groups of workers over satellite.
Geographical Compliance
Tracertrak enables you to demonstrate your workers are operating in areas where they are permitted to work. The system provides the tools to customise your mapping experience, such as setting up geofences around permitted or prohibited areas. You can also set up customer sites and upload your own custom map layers to display over the default map.
Group & Permissions Management
With an Enterprise Grade permissions management structure, you can ensure that users of the system see only those remote staff and system functions that are important to their job function.

Please wait...