Products
Need Help?
Stay Up to date
We're Hiring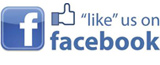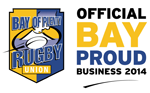 All Products
Introducing the latest in digital wireless surveillance Systems.
The new digital wireless surveillance systems make it affordable for general household and small business use. They are exceptionally user-friendly and are a high quality digital encrypted surveillance system.
Digital wireless surveillance systems are ideal for those wanting to protect property, safeguard loved ones, deter theft and shop lifting, monitor and record visitors and those needing to monitor a situation with night vision.

NZD443.00 + GST
NZD339.00 + GST

NZD346.00 + GST

NZD649.00 + GST

NZD277.00 + GST

NZD329.00 + GST

NZD95.00 + GST

NZD449.00 + GST

NZD260.86 + GST

NZD260.86 + GST

NZD369.00 + GST