Need Help?
Stay Up to date
We're Hiring
Products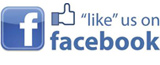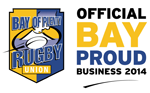 Blogs
December 2012 Swim Cook Strait Coastguard Charity TradeMe Auctio
24 January 2013
December 2012 Swim Cook Strait Coastguard Charity TradeMe Auction
Thank you for taking part in the December 2012 Swim Cook Strait Coastguard charity TradeMe auction.

We thought you might like to know how we got on and how many views your businesses donation received so here is a few stats for you:

Over $5000 raised for Coastguard
More than 22,000 views of over 50 auction items
Your auction item received over 90 views.

Most importantly, this means your companies name, product photograph, company website and logo (if supplied) was specifically viewed by someone interested in the type of product you donated.

We hope you see this as a good return for your cost of input and look forward to your business receiving further business because potential customers saw information about your company on these auctions.

Again, an enormous Thank You for your support of this event.

Planning is now underway for a final Swim Cook Strait TradeMe auction to coincide with the swim taking place - which is planned to be the end of February / early March due to tide conditions.

We hope to comprise this TradeMe auction of a few "Cool" package items to maximise sponsor advertising.
When we can package an item to be "cool" in TradeMes eyes we can multiply the number of hits to a regular auction by over 2000%.

We hope many of you who have supported us with the last auction will be able to come on board to help us create these "cool" auction items by either:

Ø donating items yourselves
Ø using your contacts/suppliers etc to secure groups of donated items that we can package together to create awesome packages of items for people to bid on
Ø contacting anyone famous you might know who is willing to donate some time to support Coastguard.

Once we notify TradeMe of the items they place them on their "cool auction" page during the auction period and then you can watch your companies exposure sky rocket.

If you would like to know more about how we could maximise your companies exposure by donating an appropriate item or if are able to assist with this initiative in any way please contact me on the details below.


Thank you again for your support and we look forward to working together to "Save lives at Sea" in the near future.
Kylie

Kylie Gibbard
Regional Manager
Suite 18, Wicksteed Terrace, Wanganui 4500| PO Box 7300, Wanganui 4541
ddi 06 929 4620 | mob 021 566 391 | fax 09 489 1506 | web www.coastguardcentral.org.nz
THE CHARITY SAVING LIVES AT SEA
Coastguard Central Region. This email may contain information which is confidential and/or subject to legal privilege. If you are not the intended recipient, please immediately notify the sender and delete the email.