Need Help?
Stay Up to date
We're Hiring
Products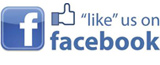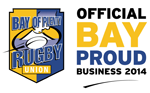 Blogs
About Hytera Corporation
3 April 2013
Hytera, a leading designer and manufacturer of professional mobile radio communications equipments, is dedicated to bringing most valuable and customized solutions to clients across the world.
We offer complete and customized communication solutions to government, public security, utility, transportation, enterprise & business for higher organizational efficiency.
Founded in 1993 in Shenzhen, China, Hytera has grown to be a key player in PMR (Professional Mobile Radio) communication industry with a large customer base in more than 80 countries and regions across the world. In China, Hytera's market share ranks the 2nd, the 1st among Chinese manufacturers*; globally Hytera has reached the 2nd in Overall Terminal category.
Hytera takes advanced technologies and reliable quality as the core part of its business, and ensures more than 10% of revenue for R&D to keep pushing the limit leading and mature technologies. Hytera's competent R&D team of over 800 engineers in 3 research centers, establishes a state-of-the-art platform for digital
technology research, product design and application development.
As one of the few corporations that masters TETRA, DMR and PDT technologies, and introduce products series of all these mainstream digital protocols, Hytera also leads in the draft of digital trunking standard in China.
And the acquisition of Rohde & Schwarz TETRA business in August 2011 further strengthened our competitive edge in TETRA market. Hytera has established a global sales network with 3 subsidiaries in the USA, UK and Germany, 20+ branches, and 600+ partners across the world, and the terminal's market share ranks 2nd globally*.
In China, Hytera takes a market share of over 30% in the police analog terminals, 35% in the police analog trunking terminals, 30% in the subway communications, and tops 1st in the commercial market for over decade. SEG Communications, a Hytera subsidiary, is a leading provider of urban transit communications system in China, offering communications solutions to subway systems in major cities of China like Hong Kong, Guangzhou, Shenzhen and Wuhan and building urban transit dispatching networks for over 1/3 cities of
China.
It is Hytera's vision to become the most valuable provider of professional communication equipment and service worldwide by bringing our customers unlimited experience of communication.

* Shenzhen HYT Science & Technology Co. Ltd is a member of Hytera Communications Co., Ltd., Learn more
*Source: H&Q Consulting Industry Report 2010
*Source: IMS Report 2011


Digital Mobile Radio (DMR) is an open digital radio standard produced by European Telecommunication Standards Institute (ETSI). Being capable of voice, data and a range of other features and applications in conventional and trunking mode, DMR has received global recognitions.

As a premium member of DMR Association, Hytera has mastered this technology. All our DMR products fully meet ETSI DMR requirements and feature innovative applications.

We are cordially invite you to visit our DMR micro site Dmr.hytera.com to know more about DMR technology, product, solution as well as its performance in the industry.