Need Help?
Stay Up to date
We're Hiring
Products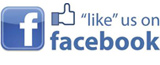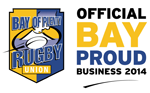 Blogs
GME DISCONTINUES TX3550S, REPLACED BY XRS-370C
15 November 2016
The TX3550S UHF CB radio with SoundPath speaker microphone has been discontinued and the replacement model XRS-370C is now available.
The popular TX3350UVP UHF CB Ultimate Value Pack will be available ongoing.
TX3350 will be discontinued in January 2017, once the new replacement XRS-330C becomes available.
---
XRS-370C and XRS-330C UHF CB Radios
XRS™ Connect, is a new Australian Made radio platform that is smart, adaptable and rugged. XRS radios are software upgradeable by the end user, introduce the first ever app to control a UHF CB radio and includes an industry first OLED speaker microphone. The XRS platform incorporates new features such as creating and sharing scan lists, access to a library of over 20,000 registered frequencies that are categorised for ease of use, a 25% increase in scan speed – two times faster than any other UHF CB radio and up to four times faster than most, and many more features.
All of these great new features are available in the radio and do not require the app.
Dual mode Bluetooth
(Classic – 2.1, Low Energy 4.0)

Broad device Compatibility

End user software upgradeable
New radio features, updates and fixes New app versions

XRS Connect App
Easy to use Faster and easier to configure radio Available on iOS, Android and Windows PC

Create and share scan lists
20,000 registered frequencies, Enter custom frequencies, use GPS location services of device

ScanSuite with Superfast Scan
2 times faster than any other UHF CB radio

GME Remote Application
Programming Interface (GRAPI)
Develop your own customised app for specific customer requirements

Easy factory reset

XRS Connect Speaker Microphone

OLED Display
180˚ viewing angle and Anti-glare - High resolution, better contrast

2 watt Speaker
Durable cable and strain relief; PTT tested to over 1,000,000 presses