Need Help?
Stay Up to date
We're Hiring
Products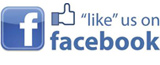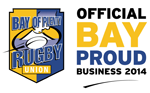 Blogs
Limited-edition range of GME AE4700 series antennas
22 October 2020
GME is excited to announce that we will be running a limited-edition range of our AE4700 series antennas.

From GME's most popular antenna models, the AE4704 and AE4705, will be available in three new colour combinations of tan and black, white and black and to continue our support of the McGrath Foundation, pink and black.
The tan and black is the perfect addition to any Sandy Taupe Landcruiser while the white and black combination suits the vast number of white vehicles with black bull bars on our roads.
To continue our support of the McGrath Foundation, 10% of all sales of the McGrath pink and black combination goes directly to help fund McGrath Breast Care Nurses in communities right across Australia.
The AE4700 series is an adaptable antenna system with the coaxial termination embedded within the spring assembly with an easy screw down fitment of the whip. This allows for interchangeability of whips depending on the operating conditions and application, shorter lengths with lower gain for hilly terrain and longer lengths with higher gain for travelling on open roads with flat terrain. These antennas are a popular choice for 4WD enthusiasts hitting tough tracks or rugged touring.All three colour combinations are available as either a complete antenna, whip or a twin pack for the ultimate package option. Limited quantities available.Limited Edition Coloured AE4700 Series
Limited Edition Coloured AE4700 Series
Pink Radome with Black Base (McGrath Foundation)
AE4704PB 580mm Heavy Duty Fibreglass Radome Antenna, AS004B Spring (2.1dBi Gain) -Pink / Black
AE4705PB 1200mm Heavy Duty Fibreglass Radome Antenna, AS004B Spring (6.6dBi Gain) -Pink / Black
AW4704PB Antenna Whip -Suit AE4704B -Pink / BlackAW4705PBAntenna Whip -Suit AE4705B -Pink / Black
AE4705PBTP Heavy Duty All Terrain Pack (2.1 & 6.6dBi Gain) -Pink / BlackTan Radome with Black Base
AE4704TB 580mm Heavy Duty Fibreglass Radome Antenna, AS004B Spring (2.1dBi Gain) -Tan / Black
AE4705TB 1200mm Heavy Duty Fibreglass Radome Antenna, AS004B Spring (6.6dBi Gain) -Tan / Black
AW4704TB Antenna Whip -Suit AE4704B -Tan / Black
AW4705TB Antenna Whip -Suit AE4705B -Tan / Black
AE4705TBTP Heavy Duty All Terrain Pack (2.1 & 6.6dBi Gain) -Tan / BlackWhite Radome with Black Base
AE4704WB 580mm Heavy Duty Fibreglass Radome Antenna, AS004B Spring (2.1dBi Gain) -White / Black
AE4705WB 1200mm Heavy Duty Fibreglass Radome Antenna, AS004B Spring (6.6dBi Gain) -White / Black
AW4704WB Antenna Whip -Suit AE4704B -White / Black
AW4705WB Antenna Whip -Suit AE4705B -White / Black
AE4705WBTP Heavy Duty All Terrain Pack (2.1 & 6.6dBi Gain) -White / Black