Need Help?
Stay Up to date
We're Hiring
Products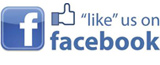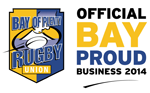 Blogs
Ruijie Reyee RG-EAP602 capable of 300m Outdoor WiFi
28 April 2022
Ruijie Reyee Series RG-EAP602 is a high-power outdoor omnidirectional dual-band wireless access point supporting 802.11b/g/n/ac, which is designed for long distance environments such as villages, villas, parks, scenic spots and plazas or even your farm or lifestyle block.
With concurrent 2.4GHz and 5GHz, the AP supports dual-band dual-stream MIMO technology, which can provide 300Mbps at 2.4GHz, 867Mbps at 5GHz and up to 1167Mbps per AP.
The built-in omnidirectional high-gain antennas provide excellent coverage for the users.
RG-EAP602 also supports self-organizing network features, which realizes auto-discovery, auto-networking and auto-configuration of devices without the need for controllers or Internet access. With the mobile app, users can quickly complete the device deployment and configuration, remote management, operation and maintenance of the entire network, which greatly reduces the investment of equipment cost, labor cost and time cost in the process of wireless network construction. Users can perform comprehensive local management or remote management of the equipment in the entire network via the mobile app, web management, Ruijie Cloud platform, Router, etc. Users can also share the network to third party for collaborative management, thereby offering a simpler, easier to use, more secure and convenient enterprise network.
FEATURES
RG-EAP602 – Outdoor Access Point
802.11ac Wave2 technology
300m coverage radius (upwards terrain dependent)
Auto-provisioning via self-organising network
Lifetime free Ruijie Cloud management
Stable wireless service in an outdoor environment
Industrial Design
Futher details available on our website here