Need Help?
Stay Up to date
We're Hiring
Products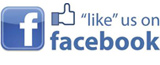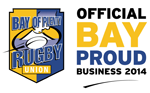 Blogs
GME XRS Connect Helpful Videos
2 June 2022
A New Era In UHF CB Radio
XRS™ Connect is an Australian Made radio platform designed to be smart, adaptable, and rugged.
These radios feature a professional grade speaker microphone complete with a powerful 2-watt speaker, customisable buttons and a high contrast OLED screen guaranteeing a crystal clear, anti-glare display.
Enabled by Bluetooth® wireless technology, XRS™ Connect is the clear market leader of connected UHF CB radios, with a number of unique features.
The XRS™ Connect range are the first ever UHF CB radios with app control, introducing new features such as creating and sharing scan lists, and instant access to the entire Australian and New Zealand commercial analogue frequency database.
As with many other smart devices, XRS™ Connect products are software upgradable via the app, keeping your radio up to date with the latest features and technology.
GME is committed to releasing a minimum of one new upgrade for XRS™ Connect every year to ensure our users always have access to the latest technology available.
The GME XRS Connect Series Radio. A new Era in UHF CB Radio...
XRS Connect App Features you should know...
How to Customise your GME XRS Connect Radio...
The GME XRS Connect Voice Playback Feature...
How to Pair your GME XRS Connect Radio to your Phone...
How to set up zones with your GME XRS Connect Radio...
How to use the Active Mute Feature of your GME XRS Connect Radio...
GME XRS UHF CB Radio Install Tips...
Here's How to Choose the Perfect XRS Radio Microphone...
How to Choose the best antenna for your UHF CB Radio