Need Help?
Stay Up to date
We're Hiring
Products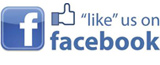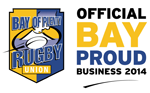 Blogs
MOTOTRBO REMASTER YOUR WORKFORCE WITH THE RIGHT SOLUTION
10 July 2013
MOTOTRBO™ REMASTER YOUR WORKFORCE WITH THE RIGHT SOLUTION
HELP TEAMS WORK BETTER AND FASTER, TOGETHER
Your people are on the factory floor, at the front desk, moving across campus or around the country. Hauling freight or handling emergency repairs, MOTOTRBO connects them instantly and efficiently, everywhere they go.
Whether they need ultra-thin portables or extra-tough mobiles, integrated Bluetooth® or industry-leading data applications, we have the right solution to fit your workforce now, and evolve as your enterprise grows.
More than a progressive portfolio, MOTOTRBO is a complete and expertly integrated solution of portable radios, mobile radios, repeaters, data applications, accessories, software and services.
MOTOTRBO puts the right solution into the hands of the right user – to make decisions easier, efficiency better, safety greater and productivity higher. And that can transform your enterprise.

DP2000 SERIES
DIGITAL, NOW WITHIN REACH. Digital is now within reach with the industry's
most scalable digital radio solution. The DP2000 Series is the smart way to invest in a two-way radio that delivers the unparalleled benefits of TDMA digital technology – from Intelligent Audio to longer battery life. You get an analogue interoperable system that lets you move to digital at your own pace, at a value you'll appreciate.
DP4000 SERIES
YOUR VOICE JUST GOT A LOT STRONGER. Take your enterprise further with the DP4000 Series. These fully-featured portables deliver unrivalled voice and data communication with integrated Bluetooth audio and data, integrated GPS and text messaging, full colour displays with day/night mode to make reading
work order tickets and text messages easier.
The radio provides best-in-class audio with Intelligent Audio that automatically adjusts volume to overcome background noise.
SL SERIES
DIGITAL HAS NEVER LOOKED BETTER. Stay instantly connected and in control with this ultra-thin, ultra-light portable for the ultimate in discreet communication. The SL4000 optimises data applications – from enhanced work ticket management to text messaging on a large, full-colour screen that's
easy to read. With advanced capabilities like covert mode, integrated Bluetooth data and Intelligent Audio, and a smartphone-slim size, it's unlike any radio you've ever used.
CLICK HERE to VIEW the MOTOTRBO RANGE BROCHURE