Need Help?
Stay Up to date
We're Hiring
Products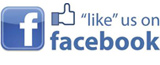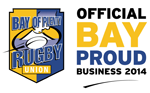 Blogs
Transport for London chooses Tait to upgrade 10,000 buses
27 April 2018
Transport for London chooses Tait to upgrade 10,000-strong London bus fleet
Tait Communications has been chosen by Transport for London (TfL) to replace the British capital city's bus radio communications system with a new digital mobile radio system.
The agreement will see Christchurch-headquartered Tait Communications manufacture and replace both the communications infrastructure providing coverage across Greater London and the terminal equipment on London's fleet of almost 10,000 buses. The contract was signed in London on March 23rd at an event hosted by New Zealand's High Commissioner, His Excellency the Rt Hon. Sir Jerry Mateparae.
Every day, more than 31 million journeys are made across Transport for London's public transport and main road networks and this critical communications upgrade is one element of TfL's investment to extend and improve the British capital's transport network.
Tait Communications has designed the upgraded system to be both a resilient system for today's every-day needs and as a digital platform for future health and safety effectiveness and operational efficiency. The on-bus equipment is based on Tait's UnifyVehicle platform, which gives access to multiple carrier standards in addition to mobile radio (ie, next-generation cellular and WiFi), and the ability to run customized data applications to improve operational efficiency and the service provided to travelers.
Garry Diack, Chief Executive of Tait Communications, says TfL's decision is a strong vote of confidence from arguably one of the world's most iconic brands in Tait's technology development.