Products
Need Help?
Stay Up to date
We're Hiring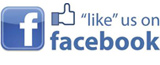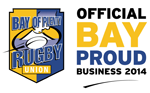 Crosswire GPS - Multi Platform Location Services
Product may not be held in stock or there's more details required to affect purchase.
Please click "MAKE AN INQUIRY" to initiate your order
Improve the efficiency of your mobile workforce with Crosswire GPS
Please click the link to view the
Crosswire GPS brochure
Why use Crosswire GPS?
• Reduce your vehicle operating costs
• Maximise vehicle productivity and encourage staff accountability
• Provide accurate billing of field staff time
• Resolve customer and operational queries
• Ensure safety of vehicles and employees
• Job cost analysis
Integrated GPS within the digital radio
• Know where your team are
• Lone worker and man down functionality
• Locate lost or stolen radios
Combined voice and GPS within one platform
• Locate your fleet where cellular coverage doesn't reach
• No cellular network fees
Know where your vehicles are and how long they have been there
• See where all your vehicles are in real time
• See their direction and speed
• View where vehicles have been with TruePath Tracking
• Set up defined places for reporting and email alerts
• View daily start and finish times and number of jobs visited
• Show travel time and time onsite
Calculate your shipping
You currently don't have any products in your cart.
For a shipping estimate on this product, please select your region from the dropdown.
Specifications
General
Web browser based user interface - no need to install any software.
Multi-platform location services - Cellular, Satellite, Two-Way Radio, iPhone/Android tracking all interfaced into the same web based client.
Designed for tracking vehicle fleet and fixed asset tracking.
iPhone/Android application available for viewing vehicles locations in real time.
Assign different levels of access and permission based on user logon.
Mapping
View where assets are in real time with TruePath Tracking.
Satellite and terrain map options.
View the history of your vehicle and the actual route they have taken.
Colour coded path on map to show vehicle speed history.
Stop clouds to show exactly where vehicle has stopped and for how long.
Ability to define places where your vehicles stop regularly including base, customers, suppliers and no-go zones.
Reporting
Activity Reports provide you with a summary of total mileage, maximum speed, average speed, start and finish times, duration of journey and details of address stops.
Stop Reports show you exactly where the vehicles stop, how long they stop, idle time and proportion of idel time.
Daily Summary Reports give you information on vehilce start and finish times, total distance travelled and stop times.
Time on Site Reports show you how much time you're spending at your base, suppliers and sites. They also show you the proportion of time your vehicles spend on site.
Fifteen reports available in total.
Text and Email Alerts
Speeding alerts when vehicles exceed a user defined pre-set speed.
Location alerts are provided when vehicles go out of a zone.
Crash alerts show excessive G force.
Vehicle low battery alerts.
GPS device low battery alerts.
Panic activation alerts (with appropriate hardware option).
Pricing

Please wait...