Products
Need Help?
Stay Up to date
We're Hiring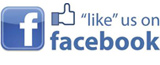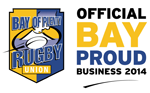 All Products

Uniden New Zealand Limited is part of the Uniden Corporation of Japan, operating globally in America, Europe, Asia and the South Pacific. Since its establishment in 1966, Uniden has grown to be a global leader in wireless communications and a major global brand in consumer electronics.

With over two million wireless products produced every month and a cordless phone manufactured every 3.2 seconds, Uniden continues to bring outstanding products to people's homes throughout the world. With quality and innovation at the forefront of our activities, the company has developed to be a world leader in production efficiency and zero defects so that we can offer the best products possible.

The company now offers an extensive range of consumer electronic products including Australia and New Zealand's Number 1 Selling Cordless Phones which comprises of the XDECT Series, XDECT R Series, ELITE Series technology cordless phones. Other product categories include 80 Channel Ready UHF CB radios, Scanning Receivers, GPS Car Navigation, Digital Wireless Surveillance, Bluetooth Carkits and so much more.