Products
Need Help?
Stay Up to date
We're Hiring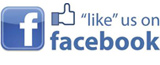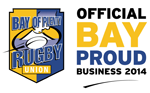 All Products

Icom Incorporated started in 1954 by Tokuzo Inoue in Osaka, Japan. Icom Inc. is a publicly held Japanese corporation; its roots are in designing, engineering, and manufacturing highly advanced, compact solid-state radio equipment for use in the amateur (ham) radio industry.

The company's product line now includes communications equipment and products based in the marine, avionics, land mobile and wide-band receiver industries. Amateur - Icom is a world leader in the amateur radio market. Also known as ham radio, Icom makes amateur radios for use in long-range (HF) and short-range (VHF, UHF) communications. Icom is also a leader in product development for the D-STAR digital mode, a global open protocol that is on the cutting edge in Amateur Radio today.

Land Mobile - The land mobile communications industry is vast, covering everything from military and public safety radios to everyday business two-way equipment like you'd find in a retail store.

Avionics - Pilots all over the world trust Icom for their air band communications. The handheld air band radio market was dominated by Icom early on, and that domination continues today with Icom's popular IC-A24 series. Handheld air band radios pay for themselves by allowing pilots to keep in touch with the tower and conduct other in-plane activity without running the engine. In-panel air-band radios are also an Icom specialty, and the IC-A210 offers the latest in easy-to-use features and cutting-edge technology, like having the first OLED display. For the best in air band communications, Icom remains the name pilots know and trust.

Marine - Icom has won more awards for their marine communications equipment than any other manufacturer. Commercial mariners and boating enthusiasts alike covet Icom marine radios for their legendary durability and ease of use. Icom's marine equipment includes long range, ship-to-shore, single side-band (SSB) transceivers for worldwide communications and the best in shorter range VHF marine communications. In addition, Icom was the first manufacturer to produce highly advanced and very compact hand-held VHF marine transceivers that are not only are submersible, but also float.