Products
Need Help?
Stay Up to date
We're Hiring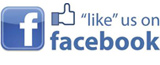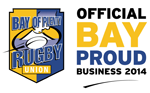 All Products

The Chiayo Electronics Company was founded in 1971 in Chiayi City, Taiwan. In the beginning, the company's main focus was on the manufacturing of Electronic Condenser Microphones(ECM).
We were the first manufacturer to produce this kind of microphone in Taiwan. A few years later, Chiayo recorded another first by introducing the first FM wireless microphone in Taiwan. This was followed by pioneering the wireless microphone systems all the way from VHF, UHF, Infrared, and fixed frequency, to the more modern PLL-Synthesized technology of today.
After more than 3 decades of development, Chiayo is now recognized worldwide as a leading designer and manufacturer of professional wireless microphone systems and wireless portable sound systems. It's also one among the few companies in this field being able to boost its own original RF(Radio Frequency)and AF(Audio Frequency)design, from the entry level to the state-of-the-art PLL-Synthesized multi-channel UHF(Ultra High Frequency)system with proprietary features.
The strength of Chiayo lies in its vast experience and industrial know-how in the field. This valuable heritage of technical knowledge, skill, and experience have enabled Chiayo to enjoy the confidence of the most demanding customers in the world.