Products
Need Help?
Stay Up to date
We're Hiring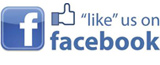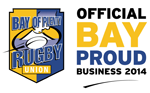 All Products
MIPRO was founded in 1995 in Chiayi, Taiwan by founder K. C. Chang. Solomon Chang is the company president and leads a team of 200 employees in developing and manufacturing wireless microphone and wireless PA systems. Our motto is "innovation, quality and satisfied users".

With 50 years of wireless microphone know-how and expertise accumulated over the years, the founder has nurtured a team of seasoned R&D engineers. Together they have developed over hundreds of wireless microphone systems.

Thanks to continued sales growth, size of headquarters was expanded twice to 13,000 square meters by 2006. Furthermore, adjacent land and buildings were purchased to anticipate future sales growth and expansion needs. Today, total corporate headquarters covers an area of more than 14,000 square meters.

After 18 years of steady growth, MIPRO has won the "National Invention and Creation Award" and president, Solomon Chang, won the "National Executive Manager Award". In 2013, MIPRO received the prestige "Rising Star Award" from Taiwan's Ministry of Economic Affairs.

MIPRO adheres to the "Made in Taiwan" principle to ensure quality assurance products, increase employment opportunity for local Taiwanese and contribute to country's economy.

NZD380.00 + GST

NZD390.00 + GST

NZD380.00 + GST