Products
Need Help?
Stay Up to date
We're Hiring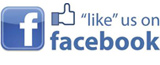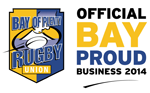 All Products

Hytera, a leading designer and manufacturer of professional mobile radio communications equipment (MCS). Hytera offers complete and customized wireless communication solutions to government, public security, utility, transportation, enterprise & business for higher organizational efficiency.

Founded in 1993 in Shenzhen, China, Hytera has grown to be a key player in PMR (Professional Mobile Radio) communication industry with a large customer base in more than 80 countries and regions across the world. In China, Hytera's market share ranks 2nd globally.

As one of the few corporations that masters TETRA, DMR and PDT technologies, and introduce products series of all these mainstream digital protocols, Hytera also leads in the draft of digital trunking standard in China. It is Hytera's vision to become the most valuable provider of professional communication equipment and service worldwide by bringing our customers unlimited experience of communication.