Products
Need Help?
Stay Up to date
We're Hiring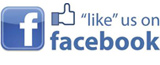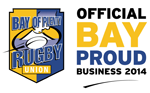 ChatterPTT Push to Talk Solution
NZD21.79 inc GST (NZD18.95 + GST) All prices on this website are in NZD
Product may not be held in stock or there's more details required to affect purchase.
Please click "MAKE AN INQUIRY" to initiate your order
ChatterPTT enables any commercial, enterprise and government users to connect their multiple communication devices together via a smart mobile app solution. Once connected the various work teams can communicate instantly anywhere in the world like an instant Two Way Radio call, leveraging Wi-Fi, cellular, broadband, LTE and Two Way Radio networks.

ChatterPTT also provides GPS tracking for iOS and Android operating smart devices and allows users capability to push text messages to group devices and voice record all group communications. During 2015 we will release push to image and push to video functionality to further enhance the service.

Chatter PTT Key Features:
Instant one to many group communications using smart devices
Managed Service Push to Talk network that works anywhere in the world
Chatter PTT network servers installed in Australia and New Zealand
Download the application to Smartphones, Tablets, PC's, Laptops

Connect mobile devices into any existing two way radio network (analogue, trunking, digital network) and be part of a talk group and or channel
Have all communications devices group chat instantly like two way radios
GPS track all your workforce and assets on their smart devices
Voice record all communications amongst your work teams
Text message your workforces through the Chatter PTT Client
Use any current LTE, Cellular, Wi-Fi, Broadband network to connect your devices
Available for iOS and Android operating Systems, please talk to use re Windows OS

Please review the attached materials and you can also find us on www.chatterptt.com

Calculate your shipping
You currently don't have any products in your cart.
For a shipping estimate on this product, please select your region from the dropdown.
Specifications
Business Benefits
Connect your entire mobile workforce using their current devices
Reduce voice and messaging costs
Communicate securely across wide areas
Track and monitor users or assets via GPS location services
Reduce response times and improve efficiency
Assign users to multiple groups depending on responsibilities and location
Manage groups from a single point
Transmit orders instantly
Integrate different agencies in case of emergency or disaster
Integrate with other applications
Improve worker safety
Low cost to roll out the system
How much data does the service use for a smartphone / cell phone user?

Chatter PTT uses small data packets to send and receive all calls. This same method is used in regards to Chatter PTT's data services. The amount of data needed is very small per call, which should not affect a customer's data usage patterns per months.
An example of data usage per month can be seen below:
- Low monthly Chatter PTT user (10 to 20 Chatter PTT calls per day) = 20-30MB per month.
- High monthly Chatter PTT user (30 to 40 Chatter PTT calls per day) = 100MB per month

What broadband speed do I need if I use Wi-Fi or Internet?

Any standard broadband package that is currently available is more than sufficient to provide the data and speed required to connect and provide an excellent call quality service for customers.

Will this work on 2G, 3G, 4G and LTE networks?

Yes. Chatter PTT works on 2G, 3G, 4G and LTE networks.

How much data does the application use?

For one hour of talk time/receive usage, you use 3MB of data.

What Two Way Radio networks can Chatter PTT work with? Do we have to have a Digital Radio Network?

Chatter PTT will connect into any Two Way Radio network platform (Analogue, Conventional, MPT Trunking, DMR, DMR Trunking, NXDN, DPMR, TETRA, P25). Chatter PTT uses a Gateway solution that allows seamless integration to any Two Way Radio network.

Does it cost me to download the Chatter PTT Application?

There is no cost to download the Chatter PTT application. There is only a monthly cost to use the Chatter PTT Services starting at $24.95 + GST per month for Smartphones/ Smart devices.

Do I need to buy any new hardware for this service to work?

This is the great thing about Chatter PTT, you can bring your own devices that are being used today! If however you are in the market to upgrade and or refresh your hardware we can assist in preferred Smartphones/ Smart device options.

If a customer does wish to connect into a Two Way Radio Network, then there is a requirement to install a RoIP gateway and a Donor Two Way radio. Talk to your Reseller and or Chatter PTT on the various ways we can facilitate this for you.

How do I make changes to the service if I need to?

Most changes to Chatter PTT can be made through your local Chatter PTT Reseller.
As we provide most customers with an Administrator log in, some customer changes may be made using this log in service.

How do I get the Licenses and the Chatter PTT application icon on my Smartphones/ Smart Devices?

Chatter PTT licenses can be issued through your local Chatter PTT Reseller partner.
The Chatter PTT application for Android can be downloaded through the Google Play store. Additionally, Apple iOS users can download the application from the iTunes store.
Simply search for 'Chatter PTT'.

Are there specific versions of android that are required for Smartphones/ Smart Devices? What is the earliest version Chatter PTT will work on?

Android v2.3 and above is required to operate Chatter PTT.

Do you need to reinstall the application or reconfigure after updating Android/iOS software?

No. All settings and configuration are retained in the application after updating.

How do you set it up Chatter PTT so that a Smartphone/ Smart Device is part of a particular Two Way Radio Channel Group?

To connect a Smartphone/ Smart device to a Two Way Radio Channel group through Chatter PTT, the users require a RoIP gateway hardware product which will allow the connection to be made. Upon successful connection through the RoIP gateway, you can then transmit calls from Smartphones/ Smart Devices into the Two Way Radio network and or alternatively a Two Way Radio user can make calls back to the Smartphone/ Smart devices.

Additionally, you will require the Chatter PTT licenses on your devices so you can then be part of a Two Way radio group. This will allow you to hear and participate in all group calls.

If the Smartphone/ Smart Device Chatter PTT user is on a cell phone call and a Two Way Radio call is made – what happens?

The Smartphone/ Smart device Chatter PTT user will continue on their current cell phone call without any changes. They will not hear the Two Way Radio call as this will be muted. But by using the Chatter PTT Service, the user can still hear the missed Chatter PTT call by retrieving the voice recording through the Chatter PTT voice messages area. This way, you never miss you a call.

How many Chatter PTT licenses and what hardware do I need if I want to connect 20 Smartphones/ Smart Devices to a Two Way Radio network which connects into a One talk group?

For every Smartphone/ Smart device you need one Chatter PTT License. You also need one Chatter PTT license for the RoIP gateway connected to the Two Way Radio network. So in this set up, a customer will require 21 Chatter PTT user licenses (20 licenses for the smart device users, 1 for the RoIP gateway)

How do you set up the Smartphone/ Smart Device so that the user only hears an emergency call?

We suggest setting up an emergency user group with all users connected. Under user group settings we suggest that you have 'Auto-Connect', 'Default Group' and 'Permanent Group' all turned on.

Will this work with Smartphones/ Smart Devices that are paired with Bluetooth accessories?
Yes. You can use current and available Bluetooth speaker microphones, earpieces and headsets. Chatter PTT can also help you purchase the most suitable Bluetooth accessories as we stock and support a range of various accessories.

What do I need if I only want to connect Smartphones/ Smart Devices to other Smartphones/ Smart Devices on a Wi-Fi or cellular network?

One Chatter PTT user license is required per Smartphone/ Smart device. These devices will also need a connection to a Wi-Fi or cellular network in order to make and receive calls.

What if I work in a noisy environment – what will the quality of calls be like?

If your work environment is noisy, we suggest you contact Chatter PTT or your local Reseller Partner regarding accessories that can enhance audio volume and or the removal of background noise.

Can I get Chatter PTT calls if I'm overseas but have my Smartphone/ Smart Device connected to a Wi-Fi or cell phone network?

Yes. Wherever you can get a cellular Wi-Fi or broadband connection in the world you can receive Chatter PTT calls and services.

Chatter PTT is a global service and will operate in the same way as if you were in your own country. Your teams, office, management are now connected anywhere, anytime and on any device.

How do I pay for the Chatter PTT monthly service?

Chatter PTT has two easy to use automatic monthly payment methods that allow you to access our service and not worry about paying your bills. We can offer bank direct debit or credit card payments. Please talk to your local Reseller on setting up a payment method that suits you.

Who bills me for this service?

Logic Unlimited Pty Ltd (T/A Chatter PTT) will bill you on a specified date each month for each Chatter PTT License you have under contract.

Is there a contract for this service?

Chatter PTT offers two types of services for our customers. One is a monthly subscription on a minimum 12 month contract. We also offer a Pre-Paid yearly subscription.

Please wait...