Products
Need Help?
Stay Up to date
We're Hiring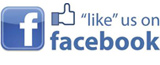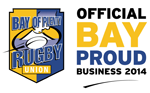 Yapalong 4000 Referees Kit
NZD2127.50 inc GST (NZD1850.00 + GST) All prices on this website are in NZD
Full-duplex radio device for sports, industrial operations, construction, event planning, search and rescue and more
Yapalong4000 Features and specifications

Yapalong is a full-duplex radio, which means that you can talk and listen on the same
channel simultaneously, and there is no need for push-to-talk buttons. It requires no
base station or master, making the communication uniquely peer-to-peer. The digital
communication is real-time and also encrypted, while providing exceptional clarity for
all users. With Yapalong, up to 8 users can talk simultaneously with unlimited number
of listeners. Several groups can join together, to create a larger group. It has a range
of 300 – 900 meters and 10 hours talk-time and available in 900MHz and 800MHz
models. Yapalong is widely used by soccer, rugby, football and hockey professionals
globally. The product is used in many applications including sports, industrial operations, construction, event planning, camping, search and rescue, combat, firefighting, policing and much more.
1 Speaker
2 Microphone
3 LED indicator
4 Volume adjustment
5 Mute button
6 Power button
7 Antenna
8 Dual audio plug
4+5 Sensitivity adjustment
Radio technology
AM model: 900 MHz (Americas, Australia, UK)
EU model: 800 MHz (Europe, Asia, Africa)
Unlicensed ISM band
Auto channel selection
FSK digital modulation
Group size
AM model: 8 talkers maximum
EU model: 4 talkers maximum
Unlimited listeners
Wireless network
No master TDMA/Peer-to-peer
Power
Rating: 27dBM/500 mW
Source: Lithium polymer, 3.7V, 1700 mAh
Efficiency: Over 8 hours
Operating
Temperature: -20°C - ~50°C
Humidity: 30% - 95% non condensing
Compliance
IP rating: IP54
Lead free, RoHS
FCC certification, FCC ID: UJW-4000
Industry Canada certification, IC: 6695A-4000
Video On the Use of the Yapalong Referees Kit
Calculate your shipping
You currently don't have any products in your cart.
For a shipping estimate on this product, please select your region from the dropdown.
Specifications
What's included in the 4000 Kit
4 x Transcievers with rechargeable batteries
4 x Battery covers with belt clips
4 x Earhanger headsets with boom mics
2 x Twin USB charger adapters
4 x USB charging cables
Optional Extras

Plastic Carry Case suits 4 kit $65+GST
Additional Transcievers $470+GST
Open Mic Headset with Boom Mic $42+GST
PTT Mic Headset with Boom Mic $56+GST
Lapel Mic Headset $12+GST
Vest with Transciever Pouch $95+GST
Arm Band Kit $32+GST


Please wait...